AWS Certification and Why it is Worthy as an Achievement?
Yash Pal Singh
If I visualize myself as an employer, how may I arrive at the length and breadth of your knowledge without compromising upon the in-depth understanding of a domain? How do I nurture a belief to let you handle my IT infrastructure which forms a backbone of my business establishment? What are the differentiating variables between you and other candidates running for the same job profile? This is where AWS certification comes into the picture.
What am I seeking as an employer?
I, as an employer who is searching towards hiring a team member, these are the factors which come to my mind when I observe an eligible candidate:
Updated about the current technology trends.

Understanding of core concepts.

Serious about providing a direction to his respective career.

Ready to invest in order to get upskilled.

Passion to outperform his fellow competitors.

A certain level of self-belief in handling business-critical applications and infrastructure.
All of the above in addition to what the candidate already possesses in terms of education and experience. So, one can clearly ascertain where a certified candidate is leading the competition. More the number of certifications in a particular platform, more trust you win, aiding your chances to get hired by a reputed organization or seeing yourself vertically promoted in the organizational structure.
The salary range? Right numbers for the right candidate.
The salary ranges anywhere between $100000 to $130000 in the USA or 8 LPA to 30 LPA in India, but one must be aware that the salary range is not fixed. There are several factors which decide the final package like domain experience, education, unique skills and your agility with respect to up-skilling yourself. Therefore, I don't wish to make fake promises, emoluments are directly proportional to your relevance to a business in layman's terms.
Amazon AWS is not compromising on certification quality since its inception in 2013.
Amazon is focused and careful about their AWS certifications. They update the syllabus periodically, varying the weightage of marks for services in the certification exam and trying to keep their certifications industry relevant at all times. Questions are scenario based hence only those who think in terms of holistic IT infrastructure & business terminology have the potential to answer them.
Everyone, big or small are excited to have them.
The unique thing that I noticed about AWS certification is that it's not group specific. AWS certifications have been obtained by professionals from different firm hierarchies. They are CEOs of a company, system administrators, developers of all ages, industry veterans and also the newbies. Most importantly they are not focused on one particular AWS certifications path. Almost everyone tries for all eight certifications (figure attached) no matter whether they are developers, system administrators, architects or from an operations background. AWS certifications are a must have, if someone is looking to work or already working in cloud or allied technologies.
Image Source : www.aws.amazon.com
Amongst several cloud vendors, why AWS certification?
Largest market share (figure attached).

Oldest in the business of commercial cloud computing (since 2004).

Over a million customers and increasing, hence more job offers.

Heavy investment in R&D related to cloud space.

A wide array of services that can work in tandem and integrate to run businesses based on traditional as well as recent technologies for e.g. AI, ML, Block chain, IoT etc.

Open platform, easy integration with third-party services. Not tilting towards any particular subset.
Summary
I am not stating that one should up skill himself only on AWS platform and not on AZURE or GCP or IBM etc. The good part about cloud technologies is that if you understand one, it is much easier to understand others, as the basic principle of services and infrastructure design remains the same. In fact, in the coming years, cloud professionals with cross-platform knowledge may witness a surge in demand. You will get to know once you study more about cloud technologies.
Take our free skill tests to evaluate your skill!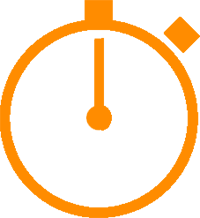 In less than 5 minutes, with our skill test, you can identify your knowledge gaps and strengths.