AWS certification path 2024
Cloud computing skills are in demand these days. To secure a job or to excel in your career as a Cloud professional, you need to stand out from the crowd. An appropriate set of skills relevant to this domain will help you advance in your career. Obtaining a relevant AWS certification will help you grab a higher-paying job along with the enhancement of skills. The following article covers the different AWS certification paths and how to choose an appropriate AWS certification. Before that, let's know the meaning of AWS certification:
What is AWS certification?
An AWS certification represents a standard of Amazon Web Services expertise that is obtained when an IT professional passes the relevant AWS exams. These exams are conducted by the public cloud provider. An AWS certification authenticates technical cloud knowledge and expertise. When you choose a suitable AWS Training course, it becomes easy to pass the relevant AWS certification exam.
Under each of these certifications, there are various modules that guide the candidates thoroughly. Assess your prerequisites and choose a suitable certification. When you earn an AWS certification, you show an employer that you possess the appropriate technical expertise and knowledge to work in a specific AWS job role.
| AWS Certification Cost in India ?
Different AWS Certification Paths:
AWS certification paths let you learn AWS Step by Step. This is because each path is specially formulated based on a specific level and cloud computing topics. Moreover, the AWS learning path in each certification is such that the candidates can pass the relevant certification exam and excel in their careers. They are also known as role-based paths. Let's understand about various AWS certification paths:
#1. Cloud Practitioner:
Known as the basic form of the AWS certification path, it lets you learn cloud fundamentals and best practices. The name itself implies that it enables IT professionals to practice the fundamentals of the Cloud. Before advancing to subsequent AWS certification levels, make sure you have enough understanding of cloud fundamentals as covered in this certification path. For people who work in the AWS cloud in finance, sales, purchase, management, or technical roles, this path is more suitable.
#2. Architect:
This certification path is designed for those professionals who build and set up highly available, distributed systems on the AWS platform. It is more suitable when you want to become a solution architect or solution design engineer. There are 2 sub-paths available:
Associate AWS Certified Solutions Architect
Professional AWS Certified Solutions Architect
#3. Developer:
If you want to develop as well as maintain cloud applications on AWS then you need to choose this certification path. Moreover, if you want to undergo AWS training Hyderabad to become an AWS developer, you need to choose this certification path and relevant certification course. It comes with 2 categories as follows:
Associate AWS Certified Developer
Professional AWS Certified DevOps Engineer
#4. Operations:
This certification path is designed keeping in mind sysops administrators, systems administrators, and DevOps professionals. These professionals can learn how to automate applications, networks, and cloud systems on the AWS platform with this path. The 2 sub-paths it includes are:
Associate AWS Certified SysOps Administrator
Professional AWS Certified SysOps Engineer
#5. Specialty:
This path involves a collection of specialty credentials that target selected technologies in security, networking, and data. When you learn this certification path, there are high chances to get an increased AWS salary. It comes with 5 categories as mentioned below:
AWS Certified Advanced Networking
AWS Certified Alexa Skill Building
AWS Certified Machine Learning
AWS Certified Big Data
AWS Certified Security
#6. Solutions Paths:
Instead of emphasizing roles in an organization, the solutions paths work on the effective ways in which professionals can offer solutions to a business organization. With the deployment and use of specialized AWS services, the professionals can successfully offer solutions to the organization. These AWS certification paths entail:
Advanced Networking
Alexa Skill Builder
Data Analytics
Machine Learning
Databases
Media Services
Game Tech
Security
Storage
#7. APN Partner Paths:
The AWS Partner Network (APN) is an international partnership program for conducting businesses in the tech and consulting fields which implement the AWS platform to provide solutions and services to customers. Moreover, these paths provide marketing, business, and technical support to their partner companies. Various paths included are:
AWS Business Professional
AWS Technical Professional
AWS Professional Services
How to choose an appropriate AWS certification path?
Firstly, you need to determine what aspects of AWS you want to advance as a career. AWS is a massive cloud network enriched with diversity and potential. Though it is nice to have plenty of choices, the question arises on where your skills suit in the ocean of AWS. For that, first, identify your skills and career goals. For instance, if you want to become an AWS Solutions Architect, you need to choose the AWS Architect certification path. The choice also relies on your interest, current market trends, and your dedication to learn the new technology.
After choosing a suitable AWS certification path, the corresponding training course involves AWS Interview Questions and Answers. So, you can effectively prepare for the relevant certification exam.
Take our free skill tests to evaluate your skill!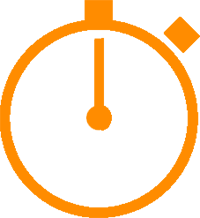 In less than 5 minutes, with our skill test, you can identify your knowledge gaps and strengths.