AWS Cloud Practitioner Salary
In the current computing world, Amazon Web Services (AWS) is one of the biggest Cloud Computing technologies. Launched in 2006 by Amazon, this technology is extremely easy and all-inclusive to work on. AWS Cloud Practitioner is considered one of the greatest appreciated certifications an individual can have to obtain a well-paid job. If you intend to become an expert in the AWS field then the following post is quite useful to you. It discusses salaries provided to certified AWS Cloud Practitioners.
Recently, cloud initiatives are emerging at a fast speed. Many companies are on a recruiting overdrive to hold up these efforts. Since more and more companies are supporting cloud services, there is a huge rise in the demand for cloud skills.
Although you are working in a technical role that uses some other cloud platforms such as Google Cloud Platform or Azure or IBM Watson, learning AWS Cloud expands your job prospects. For the same, the AWS Cloud Practitioner is a perfect certification. This certification reinforces your knowledge of AWS-specific products as well as cloud computing on the cloud market as a whole. Through this certification, an organization can validate your talent related to the implementation of cloud initiatives. Having known its overview, now let's look at the salary of an AWS Cloud Practitioner:
AWS Certified Cloud Practitioner Salary
Being an AWS Certified Cloud Practitioner rewards you with an admirable AWS salary and other perks. It does not just land you a well-paid role in the organizations adopting Cloud but it also unlocks the gateway for you to move ahead to more tricky technical roles which facilitates a larger pay package.
According to the 2020 top-paying IT Certifications report by Global Knowledge, the salary of the AWS Cloud Practitioner is one of the top ten best-paid IT Certifications in the US. The average base salary is $148,623. In India, the salary of an AWS cloud practitioner varies from INR 12,97,000 to INR 14,16,000 per year.
When you complete AWS training in Hyderabad, you can unlock chances for a well-paid job as an AWS Cloud Practitioner. It is recommended to prepare for the AWS Interview Questions and Answers so that you can solve different issues in an organization while you work in this job role.
Now let's dive deep into the salary figures according to the different corresponding job roles and different AWS Certificate holders:
The average salary of an AWS Cloud Practitioner in India (per year):
AWS Certified Solutions Architect Associate: INR 653,000
AWS Certified Developer Associate: INR 960,979
AWS Certified Big Data Specialty: INR 145,000
AWS Certified Advanced Networking Specialty: INR 731,000
AWS Certified SysOps Administrator Associate: INR 994,560
Average AWS Cloud Practitioner Salary in the United States (per year):
AWS Certified Solutions Architect Associate: US$114,350
AWS Certified Developer Associate: US$101,686
AWS Certified Big Data Specialty: US$130,000
AWS Certified Advanced Networking Specialty: US$154,000
AWS Certified SysOps Administrator Associate: US$109,302
Responsibilities of AWS Certified Cloud Practitioner
By now you already have a rough overview of who is an AWS Cloud Practitioner. The corresponding certificate can be the initial step for you to become a Cloud Architect.
As suggested by the name, Cloud architects are tasked with supervising the cloud computing architecture of an organization. Their role includes involvement in the cloud migration initiatives, assessing workload architectures, and directing the teams to resolve issues having high risks. Moreover, they can work as a bridge between the business and technical sides of cloud adoption within an organization. Thus, it is their responsibility to supervise that technical decisions which developers make are directly allied with business objectives. Through proper AWS Training, a candidate can stay aware of the responsibilities he/she would have.
Jobs for AWS Cloud Practitioner
The Amazon Web Services Cloud Practitioner certification is the fundamental certification an individual should attain to enter this field. Simply having a certificate does not guarantee a well-paid job. Essentially, you should own practical knowledge of how different AWS concepts are executed in real-time problems. Therefore, a certification accompanied by practical experience will position you ahead of your competitors when the matter comes to being recruited in leading MNCs.
List of the companies in India which recruit candidates possessing various AWS certifications is:
Amazon
Accenture
Zinier
Capgemini
How to earn this certification?
To obtain this certification, you should take and pass the AWS Certified Cloud Practitioner exam (CLF-C01). This exam shows a blend of two question formats i.e. multiple choice and multiple responses. In the exam guide, you can find additional information like a detailed exam content outline.
This exam is intended for anybody having a fundamental knowledge of the AWS platform. Before appearing for this certification exam, it is recommended that you should possess 6 months of exposure to AWS Cloud. You must have a fundamental understanding of IT services as well as their usage in the AWS Cloud platform. Also, you must have an understanding of core AWS services and use cases, pricing models and billing, security aspects, and the way the cloud influences your business. Once you follow the AWS learning path and Learn AWS Step by Step, you can effectively clear this certification exam.
Jobs you can get through an AWS Cloud Practitioner Certification
In the $100 billion public Cloud market, Amazon is the market leader. It owns a considerable share in the Cloud industry which is quite higher than Microsoft and Google. Possessing the AWS Cloud Practitioner certification makes you eligible for various job roles in this industry. Bear in mind that you will receive higher-paying jobs if you pursue extra associate-level or advanced Cloud certifications. Also, higher-paying jobs are guaranteed if you gain practical experience.
List of job roles you can get with the AWS Cloud Practitioner certification
AWS Solutions Architect
AWS SysOps Admin
AWS Managed Services Expert
Cloud Engineer
DevOps Engineer
AWS System Administrator
Cloud Infrastructure Expert
IT Support Executive
Concluding Note
Obtaining AWS Certified Cloud Practitioner authenticates your cloud fluency and core AWS knowledge. With corresponding skills in the AWS Cloud domain, you can land a well-paid job as an AWS Cloud Practitioner.
Take our free skill tests to evaluate your skill!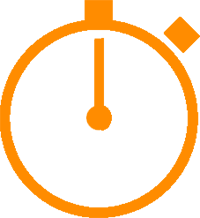 In less than 5 minutes, with our skill test, you can identify your knowledge gaps and strengths.