AWS salary for various AWS certification
When it comes to cloud computing solutions for businesses globally, the useful approach is AWS. When you obtain AWS certification, there are higher odds of getting a salary hike. The present article is all about the AWS salary according to different AWS certifications. Before knowing that, let's get an overview of AWS:
What is AWS?
Amazon web service (AWS) is a cloud-based platform offering extensible, reliable, and lucrative cloud computing solutions to all kinds of businesses. The corresponding solutions are easy to use. Keep in mind that the AWS services are not restricted to a specific country, time zone, or continent. It is available for every business which is ready to pay for using AWS to benefitting from the cloud offerings. Amazon contributes to this project that is developed with a combination of SaaS (software as a service), IaaS (infrastructure as a service), and PaaS (platform as a service).
In simple terms, it is a combination of various services and products that are linked with cloud computing on an individual level. Moreover, it offers tons of tools, equipment, features, and support needed to offer a broad range of services. Right from remote computing to mobile development, AWS provides you all the necessary features you require for amplifying your business.
AWS Certifications:
AWS certification is a level of AWS cloud proficiency which an IT professional attains after successfully passing one or multiple exams offered by the public cloud provider. These professionals attain AWS certifications that help them to showcase and authenticate technical cloud acquaintance and skills.
In the AWS learning path, all the AWS certifications are included along with the in-depth details and the fees associated. You can choose a particular AWS certification from this learning path. The outstanding adoption and prevalence of AWS cloud services in organizations worldwide imply the chances to earn higher salaries for IT professionals.
List of various AWS Certifications:
AWS Certified Solutions Architect

AWS Certified Developer

AWS Certified Solutions Architect

AWS Certified DevOps Engineer

AWS Certified SysOps Administrator
Now let's look at the details of each of these AWS certifications with the salary:
AWS Certified Solutions Architect:
Amazon provides both professional and associate levels of the AWS Certified Solutions Architect certifications. To move to the professional level, you should first earn your associate-level certification.
Associate level:
The average salary for the IT professionals possessing AWS Certified Solutions Architect is approx. $130,883. To go for this exam, a candidate must know the below concepts:
Designing and setting up scalable systems on AWS

Choosing the appropriate AWS service depending on requirements

Setting up on-premises apps to AWS
Professional level:
After you have obtained the Associate certificate, you can go for the professional level certification. It comes with an average salary of $148,456.
For this level of certification, the candidates must have:
Experience in how to design and deploy dynamically extensible and trustworthy applications on AWS

The capability to transfer complex multi-tier applications on AWS
AWS Certified Developer:
For those candidates holding AWS Certified Developer (associate level), the average salary is $130,272. It is one of the popular AWS certifications. To achieve this certification, the candidates must have:
A proper understanding of selecting the appropriate AWS services for the application

Managing software development kits (SDKs) to network with services from your application

Writing code for performance optimization

Code-level application security
AWS Certified DevOps Engineer:
The AWS Certified DevOps Engineer is regarded as the professional level certification for the SysOps Administrator (associate level) and Certified Developer. You should hold any of these certifications before going for the AWS Certified DevOps Engineer certification. The corresponding average salary is $137,724. To obtain it, candidates must have a deep understanding of the below concepts:
Executing and administering continuous delivery systems and methods on AWS

Upholding tools to automate the operational processes

Security controls and governance procedures
AWS Certified SysOps Administrator:
This certification authenticates the technical expertise of the candidate in areas like operation, deployment, and management on AWS. The average salary is $130,610. To achieve this certification, the candidates must know concepts like
Implementation and controlling the data flow to and from AWS

Transferring on-premises apps to AWS

Recognizing operational cost control systems
Key factors influencing the AWS Salary:
Out of plenty of factors influencing the AWS salary, here are some of the major ones:
Skillset

Experience

Job location

History of the employer
How AWS salary varies based on skills:
Just like any other job profile, attaining some unique and useful AWS skills guarantee you a higher salary. For example, expertise in software architecture could boost your chances of getting a higher salary. You can anticipate a salary hike of 16% if you have this skill. Some other skills that can assist you to grab high-paying jobs are enterprise solutions, enterprise application integration, Java/J2EE, system architecture, cloud computing, and IT consulting.
How AWS salary varies based on experience:
The experience you hold in AWS and cloud computing domain significantly impacts the salary you will get. If you hold less than one year of experience in form of an AWS architect, then you will earn approx. $6857/year. But if you hold multiple years of experience and have been in the industry for quite a long time then you can get a salary of approx. $11,428/year.
To attain an even higher salary, the two more categories are dedicated to senior-level architects. The corresponding job profiles include extensive management and administration. Those IT professionals with 6 to 14 years of experience can earn approx. $25,714/year. On the other hand, those with 15+ years of experience have a chance to earn $42,000/year.
-With the rise in popularity of AWS, there is an acute need to enhance the AWS skills to earn higher salaries. When you attain relevant AWS certifications and hold enough proficiency, it is sure that you will attain a considerable salary hike. The secret to earning a higher salary in the AWS domain is to keep learning and practising new skills.
Take our free skill tests to evaluate your skill!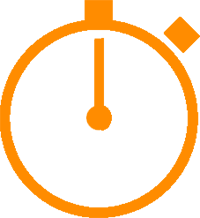 In less than 5 minutes, with our skill test, you can identify your knowledge gaps and strengths.