AWS Solutions Architect Salary in India 2022
Girdhar Gopal Singh
One of the famous and rewarding cloud certifications in IT is AWS Solutions Architect. Since the last 2 years or so, it has attained immense popularity throughout the world. AWS Solutions Architect Associate certification authenticates a candidate's skill in designing as well as deploying scalable systems across the AWS platform. You may wonder why AWS Solutions Architect is so much popular. Well, its popularity is due to its feasibility and due to the way Amazon made its service scalable to everybody from a new start-up to a huge Fortune 500 company.
In simple terms, AWS (Amazon Web Services) is a secure, on-demand cloud computing platform. It presents all-inclusive services that encompass content delivery, database storage, and delivering APIs to businesses, individuals, companies, and government. The assortment of services provided by AWS is supreme and further than the reach of any cloud-based technology.
There is an ever-increasing demand for the AWS Solutions Architect. These professionals are some of the highest-paid professionals in the cloud computing arena. AWS provides Solutions Architect Certification at the Professional and Associate levels. Moreover, the AWS Solutions Architect exam targets testing an individual's capability with one or multiple years of practical experience in dealing with the cloud computing architecture of an organization. An AWS Solutions Architect may also need to design scalable, cost-efficient distributed systems across the AWS platform. The AWS training Hyderabad is one of the best options to advance your career in this field.
Let's first get into a brief of who an AWS Solutions Architect is. The later section discusses its salary.
AWS Solutions Architect:
An AWS Solutions Architect is accountable for the technical configuration as well as the design of software solutions. One of the key responsibilities includes making sure the system architecture and design perfectly aligns with the vision and long-term goals of the company. The same demands strong technical background united with sharp business insight. So, the corresponding job role becomes critical in business development. Furthermore, an AWS Solutions Architect makes sure the scalable system he/she designs is cost-efficient and fault-tolerant. When you go for AWS Certification Training, you can better learn all important aspects of AWS Solutions Architect.
With AWS Solutions Architect Certification, you can perform the following roles:
Ensuring customers implement best practices, supervision, and recommendations to effectively develop cloud solutions that are resilient, secure, efficient, and administered with operational superiority.
Designing of Cloud-Native Application Architectures that make sure those solutions are created using AWS native services and considering customer user experience, security, scale/performance, and operability.
Deliver operating environment and infrastructure for container-based microservices which fulfill the contracted high availability, security, and performance requirements.
Deliver the projects through Continuous Integration (CI) and Continuous Deployment (CD) practices as well as its associated toolsets (like JIRA, GIT/BitBucket, Nexus, Jenkins, etc.)
Salary of AWS Solutions Architect:
With so much hype and popularity of AWS Solutions Architect, the question may arise on what can be the AWS salary. Well, in India, the national average salary for an AWS Solution Architect is INR 6,75,000 per year. It is important to keep in mind that AWS Solutions Architects are largely classified into two categories i.e. associates and professionals. For both levels, compensation is different. Also, it is mandatory to obtain an associate-level AWS solutions certification prior to moving forward to the professional level.
The average base salary of an AWS Solutions Architect is $114,000 per year. A professional-level AWS Solutions Architect earns approx. $132,000 per year. Depending on the data from topmost job portals all over the world, the range for AWS Solutions Architect starts from $75,000 to $159,000. In most countries, the average salary is near to $119,000.
An entry-level AWS Solutions Architect earns approx. $75,000 per year whereas the one with 1-4 years of experience earns more than $159,000. Differences in the salaries can be adhered to by different factors that influence the overall compensation of AWS Solutions Architect.
Factors influencing the AWS Solutions Architect salary:
Experience
Certification type
Job role
Education
Skills
Let's discuss some of the key factors influencing the salary:
1. Experience:
One of the key influencing parameters is experience. An entry-level AWS Solutions Architect earns an average salary of $111,800 per year. On the other hand, higher-level AWS Solutions Architect earns an impressive salary of $178,000 per year. By following the AWS learning path, you can Learn AWS Step by Step and gain enough experience.
2.Certification type:
AWS Solutions Architect comes with two certification types i.e. Associate level and Professional level. The salary may greatly differ based on whether you obtained Associate level or Professional level certification. You can prepare for AWS Interview Questions and Answers to pass these certification exams.
An AWS Solutions Architect (Associate level) certified professional earns $130,800 per year on average. On the other hand, an AWS Solutions Architect (Professional level) certified professional earns $148,000 per year on average.
3. Job role:
It is important to consider the job title when it comes to salary. Here is the list of various job roles available to an AWS Solutions Architect:
Operations Support Engineer
Cloud Software Engineer
System Integrator – Cloud
Cloud Developer
AWS SysOps Administrator
Operations Support Engineer:
The key responsibility of an Operational Support Engineers is to supervise the Cloud computing tools of a company. The average salary of an Operations Support Engineer is $71,500 per year.
Cloud Software Engineer:
A Cloud Software Engineer is responsible for building, developing, and supervising the functions as well as structure of the software utilized in Cloud technologies. On average, Cloud Software Engineers is $99,600 per year.
System Integrator – Cloud:
There are various responsibilities on the shoulders of System Integrators. They offer an all-inclusive solution to the clients. Their average salary is $94,000 per year.
Cloud Developer:
Cloud Developers are accountable for designing as well as implementing the infrastructures needed in the Cloud technology. Their average salary is $126,000 per year.
AWS SysOps Administrator:
The operation and maintenance of a virtual system are being handled by AWS SysOps Administrators. Their average salary is $997,000 per year.
Concluding Note:
Designing and deploying scalable systems over the AWS platform is simplified with the help of an AWS Solutions Architect. With enough knowledge and exposure to AWS technology, AWS Solutions Architects can enhance their career and receive a praiseworthy salary.
Take our free skill tests to evaluate your skill!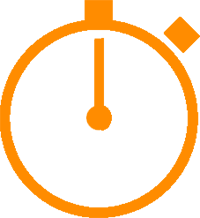 In less than 5 minutes, with our skill test, you can identify your knowledge gaps and strengths.