Choosing AWS as Your Cloud Platform
Yash Pal Singh
AWS a subsidiary of Amazon has grown by leaps and bounds since its first service release in 2004. It has taken the entire world with the storm in past few years. It's a comprehensive, ever-evolving and a robust cloud platform by AMAZON. It offers you all three basic IT services covering IaaS, PaaS, and SaaS.
Since its launch it's leading the pack of cloud vendors, including big names like Microsoft, Google, IBM etc.
So, WHY YOU, as a developer, as a software engineer or as a software architect should use AWS?
Big question, whether AWS is right for you or for your business?
Is there any necessity to use cloud services, can't you use your age-old, on-premises IT infrastructure? Of course you can, there is no one stopping you from doing that, but remember, It doesn't matter what type of organization you are working for or running a business, no matter what kind of data you are dealing with, the success of your business depends on your capability to build applications that can run securely, reliably and efficiently both in terms of budget and resources.
It's also important that your applications are designed in such a way that they can scale in and out as and when required.
What AWS offers different from any other Cloud vendor?
What Amazon Web Services supplies you are the biggest choice of computing resources & services accessed via the internet, to run those applications aligning with the USP of your business model.
AWS Certification and Training provides compute, storage, database, analytics, machine learning, AI, monitoring and networking services, which empower your organization in furnishing the resources it needs on whatever scale, in minimum time, and without putting a dent in your organization's balance sheet.
All above-mentioned services are available on a pay as you go, model.
Everything, which you used to do with your on-premises IT infrastructure, you can do with AWS.
Performance of underlying hardware is top notch.
In addition, you can bet on the SLA that AWS provides, you have access to highly durable storage, low latency databases and an entire suite of applications to meet your developmental needs, for which you only pay what you consume.
How come AWS is able to provide you all these services with such a low price, it's due to their economies of scale, they have millions of customers spread over 190 countries, that make Amazon capable of providing powerful and robust resources at a very low operational cost.
No need to leave your business on guesswork.
On AWS you can throw the guesswork out of the window while planning, yes, you heard me right.
Now, you need not bear the burn of over-provisioning or fear the under-provisioning IT resources. You can access less or more depending on your need, scaling in and out on AWS can occur on a few minutes of notice.
Bring your innovation & creativity to life
AWS gives you the freedom to innovate, to bring your disruptive ideas and take all risks to test them, before firing it on your production without worrying about breaking anything or costing. Dealing with physical servers, their air-conditioning, security are things of past. As a developer, as an architect, as an operations manager, now you can put your focus back on the work which is actually business critical and profitable for your organization, for redundant work AWS is there.
Now your Ideas can fly straight out of your head on to your web servers, AWS provides you a platform, in a very cost-efficient and low-risk environment.
Going Global is now a question of minutes
A world whose geographic boundaries have already become irrelevant by businesses whose customer base has spread in all corners. AWS truly global infrastructure makes even the smallest of IT companies, competent enough to reach out to their end users with lightning speed.
It hardly takes any time, before your applications can be deployed globally, providing least latency to your customer sitting at opposite edge of this planet.
Focus on what you love to do most
Now, If I ask one simple question, what job, as a developer, you would love to do, your answer would be, "I would love to do, what I am good at and that's coding".
Even systems or network admins love to spend their time not icy-cold server rooms, but in creating innovative and creative solutions to business, solutions which are not only very secure but also fault tolerant and highly available, AWS lets everyone breathe fresh air, by taking care of worries about physical servers and IT infrastructure.
This new freedom propels innovation, generate ideas and makes a win-win situation for everyone.
So whatever strata of IT you belong to, with AWS, now, it's time to rediscover your lost passion.
Take our free skill tests to evaluate your skill!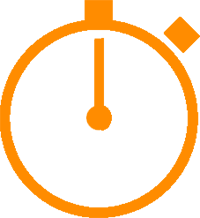 In less than 5 minutes, with our skill test, you can identify your knowledge gaps and strengths.