What are the Prerequisites to Learn Cloud Computing AWS ?
Shailendra Chauhan
There are certain prerequisites when you want to learn AWS. But let's first understand what AWS is:
What is AWS?
AWS stands for Amazon Web Services. It is an all-inclusive and secure cloud services platform provided by Amazon. Offering a broad range of infrastructure services is the key speciality of AWS Cloud. These services encompass computing power, storage alternatives, databases, and networking. All these offerings help businesses to grow. Initially, it may seem confusing to learn the new technology. Some IT professionals may doubt whether the base knowledge they have is sufficient to learn AWS or not. Therefore, it is essential to know what the pre-requisites are to learn AWS certification courses.
What are the pre-requisites to learn AWS?
If you want to delve into a cloud computing course, you need to first know what prerequisites are required. This is the most fundamental question that confuses most of the IT professionals willing to enhance their career in cloud computing. It is necessary to stay away from the myths and focus on the pre-requisites you need. While discussing the skills needed to learn AWS, the following sections also try to eliminate the false assumptions around the same.
"Cloud Computing" is a term that covers various concepts of the IT sector. It basically revolves around the areas like hardware infrastructures, software infrastructures, data center facilities, software engineering topics, and virtualization technologies.
Following are some of the major prerequisites:
Fundamental knowledge of operating systems like Windows, Linux, etc.
Fundamental knowledge of Networking and Virtualization
Knowledge of any programming language
Fundamental command on coding (because certain auxiliary software may need it)
Overview of Public and Private cloud
Now let's look into detail about some of the key prerequisites for AWS:
Knowledge of Operating Systems:
Since Amazon cloud is an umbrella term, you must be aware of the fundamental concepts associated with operating systems like Linux, Windows, etc. You need to know how these OS work and what if they are operated at a high level.
It is essential to learn the Linux operating system. This is because the majority of the organizations that function with scalable environments and web applications prefer Linux. Moreover, Linux is also the key preference for using an Infrastructure-as-a-Service (IaaS) platform like the AWS platform. The most effective way to learn Linux is to go through the documentation and courses online. Once you acquire the fundamental knowledge of Linux OS, you can start using it. To learn AWS Step by Step, it is beneficial if you know the fundamentals and working of Linux operating system.
Familiarity of Virtualization:
After you get familiar enough with the operating systems, the next step is to get familiar with Virtualization Technology. In the AWS learning path, virtualization plays a major role. This technique houses and executes multiple operating systems i.e. virtual machines into a single physical machine. Furthermore, every virtual machine comes with precise RAM, CPU, and disk space capacities. They all run their operating system.
Keep in mind that virtual machines share the same network tools and same hardware. They are only virtually separated from each other.
Understanding of Networking:
One of the vital elements of Amazon Cloud is networking. This is since every operation within a cloud platform uses networking. To get started, initially, you must know how IP addresses function. You need to understand the meaning of private and public networks. The reason is later on in the AWS learning path, you will come across these terminologies. If you lack basic knowledge of these terms, then it will create a huge issue.
Every cloud instance must be connected to the Internet. It can be daunting and difficult to master each networking concept. You need to have high-level skills that need considerable time. However, it is sufficient if you have a basic understanding of networking and the terms described above.
Now let's look at the prerequisites required for each of the AWS certifications:
AWS Certified Cloud Practitioner (Foundational Certification):
Fundamental knowledge of the IT services and solutions
Understanding of how IT solutions and services are implemented in the AWS platform.
Minimum 6 months experience in AWS cloud in domains like technical, sales, purchase, managerial, or financial role.
AWS Certified Developer (Associate):
Skill and knowledge on writing code that can access AWS applications from the custom business application through the AWS software
AWS Certified Solutions Architect (Associate):
Minimum 1 year of experience in designing and setting up applications on the AWS platform.
Skill in minimum 1 high-level programming language
Potential to recognize the requirements of an application, recognizing the best practices for security of the AWS application, and setting up hybrid systems through AWS components.
AWS Certified SysOps Administrator (Associate):
At least 1 year of experience in operating and dealing with applications setup on the AWS platform.
How to operate, provision, and sustain AWS-based systems.
AWS Certified Solutions Architect (Professional):
Minimum 2 years of experience in designing and setting up AWS-based cloud architecture.
Understanding practices associated with implementing the architecture of AWS application.
Skill in a high-level programming language.
AWS Certified DevOps Engineer (Professional):
At least2 years of experience in provisioning, handling, and running applications that are deployed inside the AWS environment
Coding experience in any high-level programming language
Overview of automation and testing through programming and scripting languages
AWS Certified Security (Specialty):
Minimum 5 years of experience working as an IT security employee on designing and executing security solutions.
Minimum 2 years of experience in securing AWS workloads
Basic knowledge on how to use security controls for AWS workloads.
AWS Certified Big Data (Specialty):
At least 5 years experience working in the data analytics domain
Experience in how to design and develop a scalable, robust, and profitable architecture for data processing.
Familiarity with how to define and build AWS big data services
AWS Certified Advanced Networking (Specialty):
At least 5 years of experience in building and executing network solutions
Familiarity of technologies and concepts used in AWS networking
Take our free skill tests to evaluate your skill!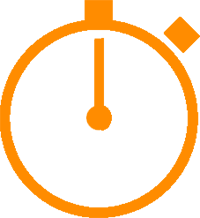 In less than 5 minutes, with our skill test, you can identify your knowledge gaps and strengths.