Understanding AWS Global Infrastructure
Yash Pal Singh
The two very important component of AWS Global infrastructure is geographically isolated Regions and fault tolerant Availability Zones.
AWS Regions
AWS Regions are spread across the world, they are capable of independent existence when it comes to natural calamities like Earthquake, Flood or Tsunami. A cloud Infrastructure spread over different geographic regions ensures that your business will continue even in the worst possible conditions. You can still carry on important tasks whether or not they are directly connected to your business, like keeping critical data safe, secure and redundant, keeping medical services going, monitoring food supplies.
AWS Region also helps businesses run in accordance with local laws, of ensuring the citizen data residency in the same nation.
Image Source: www.aws.amazon.com
AWS Availability Zones (AZs)
Second, comes Availability Zones. Each AWS Region consists of multiple (>1), physically separated and fault tolerant Availability zones, which are connected among themselves within a single Region by a low latency, high throughput, and highly redundant networking. These Availability zones are connected to different power grids for electricity supply, even in case of massive power outage, AWS ensures that at least one particular AZ remain functional. These AZs are also selected keeping in mind the local weather, water logging etc.
AWS Enabling its Customers to implement Well-Architected Framework
Based upon this, AWS offers its customers a very effective way to plan, design and implement/deploy an infrastructure, a platform, an application or a service which is highly available, fault-tolerant, and scalable than old age conventional single or multi-datacenter infrastructures.
AWS provides all resources to enable its customer, design and implement an Infrastructure which is in accordance with AWS recommended Well-Architected Framework.
In total, currently AWS Cloud Global Infrastructure has spread over 18 Geographic Regions over 54 Availability Zones, 1 Local Region around the world and there is a plan for four more Regions in Sweden, Hong Kong SAR, Bahrain and a second AWS GovCloud Region in the US.
The following figure will help you in the understanding concept of Regions and Availability Zone in a better way:
Image Source: www.aws.amazon.com
Take our free skill tests to evaluate your skill!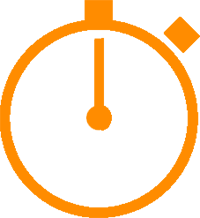 In less than 5 minutes, with our skill test, you can identify your knowledge gaps and strengths.