AZ-900: Microsoft Azure Fundamentals Career Benefits
Shailendra Chauhan
Cloud computing is quickly extending into almost all areas of business. It, therefore, creates new career opportunities. Such opportunities encompass a wide range of roles ranging from architects and developers to data scientists and security professionals. With the fundamental level of Microsoft Azure Certification, you will get basic knowledge and learn related skills to commence your Microsoft Azure certification journey.
For this Azure fundamentals certification, you need to pass the Azure Fundamentals (AZ-900) exam. It works as a great opportunity to validate a candidate's understanding of security and privacy in Azure, Azure services, cloud concepts, Azure workloads, and Azure support and pricing. Gradually as you go through all the aspects covered in this certification, you will value its worth for your career. After you obtain this certification, you will be familiar with common technology concepts encompassing networking, computing, storage, application support, and application development.
You will still be in confusion about why to pursue this fundamental level certification if you don't know its benefits. Here are its career benefits:
Career benefits of AZ-900 Microsoft Azure Fundamentals Certification:
Provides fundamental knowledge on Azure technologies:
AZ-900 certification makes you a fundamental knowledge proof related to the basics of Azure technologies. Especially, this certification is intended for candidates who are beginning their careers in cloud computing. Whether you are from an IT background or not, this credential will perfectly serve any candidate.
First of all, a candidate must decide if he/she has selected the appropriate field to progress. Next, for upgrading and developing relevant skills, the candidates must have a solid base. Getting familiar with the fundamental terms utilized in the industry with AZ-900 provides you a firm foundation in your career. Moreover, this certification behaves as a starting point so that you can go ahead with associate-level certification. It means that it is the entry-level in the azure certification path based on which you can further advance in your cloud computing career.
It is inappropriate and risky as well to proceed with advanced concepts of Azure without being aware of its fundamental concepts. This is why this fundamental level certification lays a foundation stone for your career in Azure.
Lets candidates make an informed decision:
If you decided to Learn Azure Step by step, you also need to keep in mind that you would need to make an informed decision soon. With Microsoft Certified Azure Fundamentals as the indispensable certification, there are two broad areas of specialization under the Microsoft role-based certification roadmap. The first one encompasses administration, security technologies, and developing solutions. The second one encompasses Data and Azure AI.
Based on the candidate's preference, he/she can become a Microsoft Certified: Azure Solutions Architect Expert or Microsoft Certified: Azure DevOps Engineer Expert. After you obtain Azure Fundamentals certification, a broad range of opportunities gets unlocked for your career prospects. All you have to do is opt for the appropriate track that suits you the most based on your skills and preferences. Furthermore, you will feel quite confident with the credential from the top IT vendor – Microsoft.
Unlocks Associate-level certification:
There are various appealing job opportunities you can unlock once you obtain the associate certification. But before going for this level of certification, you must equip yourself first with fundamental knowledge. This is only possible if you have completed the Azure fundamentals certification. Once you have cleared this certification, you will not find trouble learning more intense topics. Through the AZ-900 exam, the fundamental level certification of Azure qualifies you for expert and advanced level certification.
Not just Azure associate certification but you can also become eligible for Azure administrator certification if you hold the fundamental level certification. For those candidates who are quite clear with their certification targets, this aspect helps a lot. The Azure interview Questions answer covered during learning the fundamental certification will better prepare you for advanced-level Azure certifications.
Boosts your chances to earn more:
Those IT experts who hold Azure AZ-900 certification can earn more than their counterparts who don't hold it. If you pass the fundamental certification of Azure, you become competent enough to handle more responsibilities in your current job. This is chiefly perceptible when your organization adopts cloud computing. You can even guide other team members who are unfamiliar with Azure and can get promoted to a better-paying job role. When you go for Azure Training In Hyderabad, you can gradually accelerate your career and unlock opportunities for earning more.
Prepares you for new job roles:
When a candidate adds the AZ-900 certification on his/her resume, he/she can grab a better job role that requires somebody with Azure's fundamental knowledge. Though the AZ-900 certification might not be the core qualification for securing the job, it can make you stand unique from other candidates. If you don't possess this fundamental level certification, you will be unfamiliar with all fundamental concepts of Azure. As a result, other candidates will get better chances for securing new job roles compared to you.
Provides you access to the Microsoft Community:
Being the foremost step in the Azure certification track, the Microsoft AZ-900 explores the world of Azure professionals who share the identical career outline just like yours. After successfully passing this foundational examination, you would be equipped with vital knowledge and skills, and become a part of the Microsoft community.
Once you gain access to the Microsoft Community, you will get opportunities to share your knowledge on Azure with other experts. As a result, you will keep on enhancing your knowledge of Azure technologies and can also stay up-to-date on new Azure features being released. Moreover, you will be called a Microsoft-certified professional which is a worthy accomplishment.
Concluding Note:
One of the key reasons for selecting Azure fundamental level certification is because Microsoft applications are quite easy to learn and implement. This seems more prominent whenever a candidate holds relevant skills and knowledge. Thus, the majority of the organizations would like to adopt a solution that won't need massive investments in employee training. Certainly, this is where the fundamental level certification of Azure proves useful. Therefore, the career path for Microsoft Azure Fundamentals (AZ-900) will always be in huge demand.
Take our free skill tests to evaluate your skill!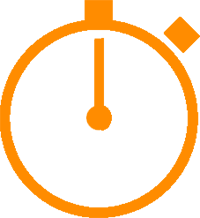 In less than 5 minutes, with our skill test, you can identify your knowledge gaps and strengths.