Everything you need to know about Azure solutions architect salary
Jalpesh Vadgama
The Microsoft Azure Certification is one of the prestigious Microsoft Certifications. It imparts lots of new and useful aspects related to Microsoft Azure to the candidates. Also, it unlocks tons of job opportunities. An Azure Architect can earn a handsome salary if he/she has related certification and skills. The present article is centered on the salary of Azure solutions architect but before that let's first know what an Azure Architect is:
What is an Azure Architect?
An Azure architect is alternatively famous as an Azure Cloud Solutions architect. It is Microsoft's acknowledged version of generic cloud architect. Primarily, Azure Architect focuses on cloud adoption, expansion and coordination of cloud architect, and formation of a cloud strategy. An Azure Architect is the one who independently functions with business and the technology stakeholders to detect the hurdles faced in an organization. These professionals are accountable for the development and implementation of the Azure cloud architecture. Moreover, they administer issues like migration.
Now let's jump to the main topic i.e. salary of Azure Solutions Architect:
Azure Solutions Architect Salary:
The salary of an Azure Solutions Architect is $1,56,000/year, on average. The hourly rate is approx. $80/hour. At the entry-level positions, an Azure Solutions Architect earns $124,977/year. Moreover, those professionals who hold entry-level skills have 1-3 years of experience. But those Azure Solutions Architects who hold 4-7 years of experience can earn $1,60,000/year.
The exceptionally experienced Azure Solutions Architect can make up to $1,95,000/year. When additional bonuses and compensation are considered, an Azure Solution Architect can expect earning of up to $1,70,000 per year.
Now let's go through the wonderful job opportunities an Azure Solutions Architect can benefit from:
Azure / AWS Cloud Architect
AWS Cloud Architect
Azure Solutions Architect
Lead Solutions Architect (AZURE)
Assistant Director / Senior Azure Solution Architect
Infrastructure Cloud Architect, Copenhagen
Application Security Engineer - Oslo
Enterprise Architect
Cloud Security Architect - Copenhagen OR Aarhus
Senior Azure Data Architect
Though you have Learn Azure Step by step, it is vital to know how to proceed in this field. For that, you need to know what the proper azure certification path is. So, let's look at the Solutions Architect certification path.
Microsoft Certified: Azure Fundamentals
Microsoft Certified: Azure Solutions Architect Expert
Microsoft Certified: Azure Fundamentals:
This level of certification is considered an entry-level certification. An experienced Azure Solutions Architect can ignore it if he/she possesses knowledge of Azure Fundamentals. This Microsoft Certified: Azure fundamentals certification imparts foundational knowledge on cloud services and how such services are provided with Microsoft Azure. Primarily, this certification is intended for those candidates who are just commencing to work with the cloud-based solutions and services or are fresher to Azure. The exam you need to pass to attain Microsoft Certified: Azure Fundamentals is AZ-900.
Microsoft Certified: Azure Solutions Architect Expert:
The candidates who become Azure Solutions Architect Expert certified hold subject matter know-how in designing as well as implementing solutions that execute on Microsoft Azure. They are familiar with the aspects like compute, storage, network, and security. For Azure administration, the candidates must hold intermediate-level skills. Also, they must understand Azure development and the DevOps processes.
The corresponding job roles come with responsibilities like counseling stakeholders and decoding business requirements into scalable, secure, and reliable cloud solutions.
The exams you need to pass are:
When you pass Exam AZ-303: Microsoft Azure Architect Technologiesand Exam AZ-304: Microsoft Azure Architect Design, you earn Microsoft Azure Solutions Architect Expert Certification.
Why attain the Azure Architect certification?
The question may arise as to why an Azure Solutions Architect should earn the azure architect certification. Even though you possess relevant skills to secure a good job position as an Azure Solutions Architect, it is vital to get this certification.
To attain more experience and exposure to the Azure Architect field, the professional should pass the AZ-303 and AZ-304 exams. These certification exams test the expert-level skills of Azure Solutions Architect. Passing these exams ascertain that you are experienced in all aspects varying from executing an Azure infrastructure to handling data platforms. These exams train you with Azure interview Questions answer.
It is vital to know what factors affect the salary of an Azure Solutions Architect, so let's look at the below section:
Factors influencing the Azure Solutions Architect Salary:
1. Geographical location:
The geographical location of your job affects the living conditions and living standards but also on the salary of an Azure Solution Architect Professional or Azure Developer. You can notice differences in the Azure solution architect certification salary all over the world. These differences may be due to the economic conditions of the particular country. You can choose to relocate to another location if there are better job opportunities available for the Azure Solutions Architect role.
2. Skillsets:
The companies hiring Azure Solutions Architect look for some specific skill sets accompanied by technical skills and soft skills. Consequently, it makes sure you would be paid an above-average salary. It is also possible that these skill sets let you stay ahead of the competition in the context of professional growth.
It is recommended that you enroll in some online courses before going for certification. This is because it helps you pass the certification instead of wasting time. Look for relevant Azure certification from renowned institutes. When you look for Azure Training In Hyderabad, it is best to choose a training institute that imparts all essential skill sets.
iii. Experience:
The entry-level Azure Solution Architects can attain job roles as Junior Azure Solutions Architects. At this level, they hold 0-3 yearsof experience.Gradually, the salary increases depending on your growth, performance, and experience.
The Azure Solutions Architect with 4 to 7 years of experience can earn approx.$150, 000 yearly. To attain advanced level expertise in the field of Azure Solutions Architect, you can go for some more certification or training courses.
iv. Type of organization:
The Azure Solutions architect's salary also depends on the profile of the organization. Those companies that are established or industry top leaders can offer rewarding packages for the Azure Solution Architect professionals. You may also come across some upcoming or established startups that can pay you handsome salary packages. The reason is Microsoft Azure solution architect is one among the sought-after carriers in recent time.
Take our free skill tests to evaluate your skill!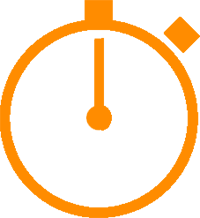 In less than 5 minutes, with our skill test, you can identify your knowledge gaps and strengths.