How to Build a Career with Microsoft Azure Fundamentals Certification?
Girdhar Gopal Singh
Introduction:
In recent times, cloud technologies play one of the most vital roles in the IT field. Cloud services assisted businesses to considerably decrease the expense of their infrastructures. One of such solutions extensively used for the same is Microsoft Azure. Azure platform fulfills the requirements of organizations through their public and private services. For professionals, it provides freedom to deploy, design, and execute applications on huge networks worldwide.
If you aspire to build a career in Azure then obtaining an appropriate certification will help you. One of the vital Azure certifications is the Azure fundamentals certification. This entry-level certification is useful for anybody either starting in this technology or willing to have a career change. Moreover, it encompasses the full scope of Azure basics which provides you a comprehensive foundational knowledge of the Azure technology.
Compared to other certifications from Microsoft Azure, this one is relatively easy to pass. Usually, people pass just after preparing for a few days. If you lack a computer degree and willing to begin a career in Cloud computing then the Azure Fundamentals certification is best suitable for you. Now let's get more info on how one can build a career with this Microsoft Azure Certification:
Building career with the Microsoft Azure Fundamental Certification:
The creation of a firm foundation is inevitable to pursue a rewarding career. This is exactly where the Microsoft Certified Azure Fundamentals come into play. It validates an individual's fundamental cloud skills which cover an in-depth understanding of the key concepts of Azure. It encompasses working with various cloud services, adaptation with security and compliance, Azure pricing, and more.
Here are the points that justify the usefulness of this certification for your career:
Lays a strong foundation:
When you intend to go for the higher-level of Azure certifications, you need to know that the requirements are advanced. It can be challenging to secure a higher-level of Microsoft Azure certification for somebody new to the Azure arena. Fortunately, the Azure fundamentals certification is designed keeping in mind beginners. So, beginners can easily pass the Microsoft Azure Fundamentals test. This certification will lay a foundation for other advanced-level Azure certifications like Azure Administrator, Azure Architect, etc. So, it becomes easier for you to earn these higher-level certifications.
Career flexibility:
If you desire career flexibility in the Azure arena then earning this fundamental level certification plays a vital role. It is important to note that this credential is not explicit to a specific job and this rewards you with a great opportunity to select the path you would like to proceed on. After receiving the badge, it is up to you whether to become a cloud administrator, developer, security engineer, data engineer, solutions architect, etc. The azure certification path will highlight all these job roles prevailing in the Azure field.
The essence is you are presented with a myriad of choices to progress your career in the Azure arena. Depending on the skills and grip you obtained after you learn Azure, you can wisely decide on which role to proceed.
Enhances your Azure learning curve:
If you want to Learn Azure Step by step, it begins with passing this fundamental level certification. Many people overlook the significance of this certification when it comes to thoroughly learn Azure basics. You can adopt mixed approaches during the preparation process to develop your tenacity and knowledge. Once you get to learn various fundamental topics of Azure, you will develop a desire to continue learning and incorporating new Azure skills to further build your career.
Increases your earning potential:
A lot of candidates enroll for Azure Training In Hyderabad to ensure a decent career in Azure. Along with this, the candidates need to understand that to ensure progress in this career with increment in payout, it is vital to pass out the fundamental certification. You may have gone through the azure tutorial thoroughly but you need to simultaneously understand the significance of fundamental certification for better payouts.
If you want to enhance your current job role or wish to secure some high-paying job in this field then you should be familiar with all fundamental aspects of Azure. This is possible when you pass the fundamental certification of Azure. Whether you wish to captivate hiring managers or make your Azure skills stand out or want to get rid of low salary then this fundamental certification is the must. When you showcase it on your resume, it appeals to recruiters and you can anticipate getting hired faster.
Now to build a career with this certification, you need to pass the Microsoft AZ-900 Exam. The preparation guide for this exam is as below:
Use Microsoft Learning Platform as a learning resource:
The Microsoft portal is efficient enough for preparing for all Microsoft's exams and certifications. On the Microsoft Learning page, you can find out the listing of all the Microsoft certifications. Specifically, for the AZ-900 certification, you can find the related page which serves as the starting point of AZ-900 exam preparation.
From this portal, you can find all the related information and validate exam details accurately. For example, you can verify details like exam registration option, AZ-900 exam modules, exam prerequisites, exam study groups, exam structure, links to exam policies, links to Microsoft Azure Fundamentals AZ-900 study materials, etc.
Instructor-led training:
When you are preparing for the Microsoft Azure certification exam, it is recommended to access links to the instructor-led training directly from the Microsoft learning portal. One of the major benefits of instructor-led training is the ability to set up on-demand classroom training. Moreover, you can organize classroom training at your convenience. For example, you can set up live classes in person, attend live classes remotely, clear your doubts with the instructor, and more.
Microsoft Documentation:
Make sure you don't confuse between the Microsoft Documentation page and Microsoft's Learning portal. Both these sections comprise separate learning pages. You can use the Microsoft Azure Documentation page to quickly search for the page on Azure Fundamentals. Moreover, the Microsoft Documentation page encompasses Fundamentals concepts like Disaster Recovery, Agility, Fault Tolerance, Elasticity, Scalability, and High Availability which are extremely critical in any cloud ecosystem. After you are clear with the concepts, you can compare the fundamental steps for Azure cloud migration.
Concluding Note:
It is pointless to think about whether the Microsoft Azure fundamentals certification is worthwhile or not. If you are new to the IT field and willing to get a Cloud computing certification for building a foundation for a bright career in Cloud computing then this certification is certainly useful.
Take our free skill tests to evaluate your skill!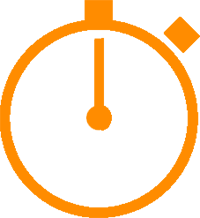 In less than 5 minutes, with our skill test, you can identify your knowledge gaps and strengths.