Everything you need to know about AZ-400 Exam
Girdhar Gopal Singh
Everything you need to know about AZ-400 Exam
DevOps professionals are competent for systematizing product delivery by working on automation, following optimizing practices and enhancing collaboration & communication. They are accountable for planning and implementing strategies for infrastructure as well as application code which enables various software engineering practices like continuous delivery, continuous monitoring, continuous integration, continuous testing, and feedback.
Out of different role-based Azure certifications, Azure DevOps Solutions is one of the latest ones. It authenticates candidates' skills as Azure DevOps Professionals. By passing the corresponding exam i.e. AZ-400, candidates can become Azure DevOps engineers with acknowledgment from Microsoft. The following article is intended to equip candidates with all useful information about the AZ-400 exam. After knowing this information, they can decide how to begin the preparation, who can appear for it, preparation tips, exam preparation resources, etc.
AZ-400 exam is basically designed for those DevOps professionals who have already obtained the badge of Azure Administrator Associate or Azure Developer Associate. This exam quantifies the candidates' ability to plan a DevOps strategy and execute DevOps development procedures, application infrastructure, dependency management, and continuous integration, delivery, and feedback.
The question may arise i.e. what are the responsibilities of DevOps professionals. Well, they are held responsible for designing and implementing strategies for application code as well as infrastructure which facilitate continuous integration, testing, delivery, supervising, and feedback.
Prerequisites for AZ-400 Exam:
Candidates appearing for the AZ-400 exam must be acquainted with Azure administration and Azure development. They should be proficient in any one of these areas. This aspect implies that candidates must first attain either the AZ-103 certification or the AZ-203 certification before appearing for the AZ-400 exam. Basic programming knowledge on DevOps and knowledge of Cloud computing are required.
These professionals should be competent enough to design and execute DevOps best practices for version control, configuration management, compliance, build, testing, release, and infrastructure as code with the use of Azure technologies.
If you are confused about who can appear for this exam then the following section helps you:
Who can go for AZ-400 Exam?
AZ-400 exam is especially beneficial for those candidates who are already certified as Azure Administrator Associate or Azure Developer Associate. This exam analyzes the candidate's expertise to execute the DevOps development process, dependency management, continuous delivery, and application infrastructure.
This exam is extremely suitable for those candidates who possess an expert level of knowledge in Azure development and Azure Administration. They should be capable of effectively following Agile practices.
In other words, candidates who are appearing for this exam are DevOps professionals who can blend processes, people, and technologies to constantly convey valuable services and products which fulfill end-user requirements and business objectives. Furthermore, candidates should be familiar with Azure administration as well as Azure development.
Typical responsibilities for this role encompass the design and implementation of strategies for code, collaboration, source control, infrastructure, compliance, security, continuous integration, testing, monitoring, delivery, and feedback.
Now let's get familiar with who can be the target audience for this exam:
Targeted audience:
• Candidates who aim to establish themselves in the market of Agile and DevOps practices
• Candidates who are already working on software development, project management, administration, or lead engineer and then shifting onto the DevOps domain
• Candidates who aspire to learn version control and development skills using DevOps
Basics of AZ-400 Exam:
Before appearing for this Azure certification exam, it is vital to be familiar with its overview. So, let's start.
The certification name for this exam is Microsoft Certified Azure DevOps Engineer Expert. This exam assesses your ability to carry out various technical tasks like the development of an instrumentation strategy, development of a Site Reliability Engineering (SRE) strategy, development of a security and compliance plan, management of source control, and more. The exam also measures the ability to handle tasks like facilitation of communication and collaboration, defining and executing continuous integration, and defining and implementing continuous delivery and release management strategy.
Passing the AZ-400 exam brushes up candidates' potential on following aspects:
• How to streamline the delivery with the assistance of practice optimization
• How to improve collaboration and communication
• How to create automation with DevOps
At this stage, the question may arise i.e. what's the difficulty level for the Microsoft Azure AZ-400 exam. Well, it is an intermediate-level exam that demands a thorough preparation. The corresponding typical study plan may extend for a month with daily 4-5 hours of intense study. Essentially, the study plan relies on the level of experience that candidates possess on diverse topics analyzed in this exam. It is important to note that experienced DevOps professionals would spend less time compared to beginners.
Some candidates are perplexed about how many times they can attend the exam. Well, you can appear for this exam 5 times. If you still can't pass the exam, you need to wait for 12 months. It is important to note that the 12 months period would begin the day of the fifth unsuccessful exam. Moreover, after attending the first exam, if candidates failed then they must wait for at least a day to attend the second test.
The AZ-400 certification exam consists of several performance-based lab questions. Candidates are asked to visit the Microsoft Azure portal with the help of the given login credentials and carry out certain tasks. Every lab might consist of 8-9 tasks. Moreover, candidates can use CLI, PowerShell, or Azure Portal to carry out the tasks.
Along with the basics, it is also vital to know the Exam retake policy for the AZ-400 exam. Candidates must wait for 24 hours before retaking the exam for the second time in case they failed in the first attempt. If they fail in the second attempt then they need to wait for at least 14 days before retaking this exam for the third time. Also, the candidates need to wait for at least 14 days before retaking this exam for the fourth and fifth times. It is vital to note that candidates can take a maximum of 5 retakes per year.
When it comes to assessing all aspects of the AZ-400 exam, one of the significant ones is the course structure. Without knowing the course structure, you can't commence the preparation for this exam. Here is the course structure.
Course Structure of AZ-400 Exam:
• Develop an instrumentation strategy (5-10%)
• Develop a Site Reliability Engineering (SRE) strategy (5-10%)
• Develop a security and compliance plan (10-15%)
• Manage source control (10-15%)
• Facilitate communication and collaboration (10-15%)
• Define and implement continuous delivery and release management strategy (10-15%)
• Define and implement continuous integration (20-25%)
Key details of AZ-400 Exam:
It is inevitable to be familiar with the following details or specifications of the AZ-400 exam.
Exam Type: Cloud Computing
Exam Format: Multiple Choice and Multi-Response Questions
Number of Questions: 40-60
Exam Duration: 150 minutes
Exam Fee: $165
Passing score: 700 out of 1000
Exam Languages: English, Chinese (Simplified), Chinese (Traditional), Japanese, German, Korean, French, Portuguese (Brazil), Arabic (Saudi Arabia), Spanish, Russian, Indonesian (Indonesia), and Italian
One of the prominent topics of this article is discussed below i.e. how to prepare for the AZ-400 Exam. After you have confirmed that you fulfill the stated requirements for the AZ-400 exam, the next step is to begin its preparation. Make sure you thoroughly understand and follow the below points that can assist you to pass the exam.
Steps to follow for the AZ-400 Exam Preparation:
Step-1: Go through the Official Microsoft Page:
On the official Microsoft learning page of the AZ-400 exam, you can get all the fundamental details you must know before appearing for the AZ-400 exam. You can easily get basic exam info, skills analyzed, prerequisites of the exam, exam study groups, and many more.
Whenever any change is brought in the exam modules or schedules, this page will highlight the updates and recent changes. Most significantly, the links to schedule the AZ-400 exam are only accessible from this page.
Step-2: Microsoft Documentation:
Microsoft Azure documentation can serve as a decent alternative or you can say an effective preparation resource for the AZ-400 exam. From that, you can effectively learn about Azure pipelines, Azure Repos, web portal navigation, Azure Artifacts, Azure test plans, and several other vital tools associated with Azure DevOps. From this documentation, you can access public projects, comprehensive dashboards, and analytic solutions. Furthermore, the complex Azure DevOps concepts are explained in quite a simple manner.
This Microsoft documentation will assist you to gain a thorough knowledge of Azure DevOps and would clear the technical and conceptual aspects. After completing the learning paths, this documentation will improve your understanding capability of related topics.
Step-3: Azure White Papers:
From the Microsoft Azure page, you can effortlessly access different eBooks, Whitepapers, and analyst reports. These resources will keep you updated on Azure DevOps and related technologies. Especially for the AZ-400 exam preparation, you can download all these reports free of cost. All you need to do is use your Microsoft credentials.
Another significant AZ-400 examination preparation resource is the Azure newsletter. It can be accessed from their portal. Note that if you have subscribed to this notification then you will receive updates on the cutting-edge Azure features, events & community activities, and many more in your email.
Step-4: Books and Periodicals:
Though online resources are considered as one of the best options to prepare for the AZ-400 exam, books and periodicals will also help you in preparation. It is great if you can get a reliable book for the AZ-400 exam. Few books on the AZ-400 exam are available which can streamline your exam preparation.
It is also recommended to go through some study materials like e-books or hard-cover books. Keep in mind that these books are also quite effective at conveying knowledge and helping you to efficiently prepare for the exam. In addition to the online training and lessons, you can keep informative books beside for a thorough revision.
Step-5: Joining the training courses:
For the majority of the Azure certifications, Microsoft offers on-demand instructor-led training in conjunction with its exam partners. Because AZ-400 is now available in the live version, you can easily find plenty of options for training. Moreover, you can choose the AZ-400 training course to study at your own convenience.
Step-6: Prefer to take Instructor-Led Training:
Some candidates don't much prefer self-preparation and they require an instructor to simplify the preparation process. If this is the case then Microsoft's official instructor-led training program is a decent option to consider. It is a learning course that educates you about the knowledge and skills needed for the implementation of DevOps practices and processes. Candidates will attain clear instructions from a DevOps expert on the exact way to use scale Git and source control for different businesses.
In other words, instruction-led training refers to an overall preparation module that is dominated by a professional trainer. The corresponding trainer ensures the absolute readiness of the students for the exam. Those candidates or Azure professionals who want to sincerely gain knowledge on designing and implementing DevOps processes and intend to pass the AZ-400 certification exam in the first attempt must look for this kind of paid training course.
Step-7: Take Practice Tests:
It is rightly said that perfection is achieved with practice. Practice tests serve as good sources to analyze your preparation level for this Azure certification exam. It is always recommended to attend as many practice tests as you can to assess your strength and weakness regarding the knowledge of concepts covered in the AZ-400 exam.
When you appear for practice tests, you can comprehend the real exam pattern and ultimately become confident enough to pass the actual exam in the first attempt itself. Several vendors are out there who provide practice tests. Therefore, it is recommended to first go for AZ-400 free test and then pay for the full-length practice tests.
Step-8: Study Groups & Forums:
Out of the various effective approaches that aid in AZ-400 exam preparation, two of the most significant ones are referring to forums and discussion groups. On the Microsoft page, you can find a study group. In case you are unsatisfied with this study group, you can search for other forums such as Azure community support, MSDN forums, TechNet forums, and Whizlabs forum. From these forums, you can easily identify solutions for any of your queries concerned with the AZ-400 exam. Keep in mind that you need to stay away from members in such groups who endorse exam dumps.
In case you can't appropriately understand the concepts from such resources then you can refer to other resources like on-demand training and practice tests. Whenever you implement collective learning attributes in a group, you can effectively understand more evident concepts related to DevOps and AZ-400 examination preparation.
People in such communities share study materials and resources to assist fellow aspirants to learn and succeed. Therefore, it is one of the most critical steps to follow while you prepare for the AZ-400 exam.
After being acquainted with the steps to prepare for the AZ-400 exam, you must be thrilled to begin the preparation right away. Well, the below section familiarizes you with how to schedule for this exam.
How to Schedule the AZ-400 Exam?
Step-1: Visit the Microsoft portal related to the AZ-400 exam registration. Click the following link that redirects you to that page:
https://docs.microsoft.com/en-us/learn/certifications/exams/az-400?tab=tab-instructor-led#certification-exams
Step-2: Now click on 'Schedule Exam.' You will find this option when you scroll down.
Step-3: Now you will be asked to log into your Microsoft account, so do it.
Step-4: Choose the exam delivery option. In this step, you need to choose whether you wish to appear for an online-proctored examination or center-proctored examination.
Step-5: Choose the date of examination according to your preference.
Step-6: Make the payment, and finally your exam will be scheduled.
Tips to pass the AZ-400 Exam:
• Though the Microsoft learning path is one of the most effective learning resources, it is not good to solely rely on this resource for obtaining this certification. For instance, in the Microsoft learning path, three different GIT branching strategies are discussed. You need to make sure you also go through other strategies. Moreover, you need to make sure which policies are available apart from GIT and who provides them like self-hosted GIT, merge policies, branch security, etc. You have to make sure you prepare to learn to create and deploy Containers, AKZ, and DSC. You can memorize such steps if you spend time practicing a few times.
• It is vital to be familiar with all security options and the proper time to use them. For example, it includes service connection, Keyvault, PAT, and Pipeline secrets.
• It is better if candidates dive deep into the products utilized in Pipelines, specifically Jenkins. If your company makes use of Azure DevOps then it can be advantageous to gain some real-time hands-on practice on Azure Pipelines and Dashboards.
• Gain basic knowledge using AZ-104 and AZ-900 exams to acquaint yourself with the Azure offerings and Azure offerings' services.
• In the examination, you will get a minimum of one case study that includes 5 questions. After you complete these 5 questions, you can't go back and review them at the finish of the exam. In addition, you might receive two sets of three questions along with a given scenario. Once completed, you can't go back to review them. In case you are uncertain of all other questions then you can mark these questions to be reviewed in the last few minutes of the exam.
• You can apply the tactic of elimination if you are uncertain of the answer. After you practice enough questions, you would observe that the answer choices are usually made up of features or simply plain incorrect.
Recommendations for AZ-400 Exam:
There may be a lot to cover for the AZ-400 exam. Presenting a list of things to learn may seem unfair because the expectations for this examination are high. But below are the pro tips to consider and follow while preparing for the AZ-400 exam.
• Understand how Azure DevOps (ADO) platform works. Be acquainted with the Pipelines, Artifacts, Release, and Variable Groups.
• Be familiar with a few of the common YAML tasks for Pipeline like copying artifacts, downloading build artifacts, and issuing artifacts for release.
• Don't miss out on approval policies and release gates.
• Gain a solid understanding of GIT and the branching strategies encompassed in the section i.e. Manage source control.
• As of now, the presence of the actual lab in the examination is vague with the remote exam. But make sure to practice with the Azure platform and ADO to keep away from any surprises.
• Go through the DevOps Checklist to assess DevOps culture and processes.
• Go through Azure DevOps resources at the Azure DevOps Documentation site. If you are more familiar with this doc, it will help you easily clear the exam.
Exam Preparation Resources:
Referring to the following online resources will increase your odds of passing the AZ-400 exam.
1. AZ-400 Exam Prep: Microsoft Azure DevOps Solutions - Cloud Academy:
Link: https://cloudacademy.com/learning-paths/az-400-exam-prep-microsoft-azure-devops-solutions-1-1368/
This Cloud Academy AZ-400 learning path is designed to help you thoroughly prepare for the AZ-400 Microsoft Azure DevOps Solutions exam. Although you don't intend to appear for this exam, the corresponding courses and hands-on labs will let you get started if you want to become an Azure DevOps specialist.
Here are its learning objectives:
• Design a DevOps strategy
• Implementation of DevOps development processes
• Implementation of continuous integration and continuous delivery
• Implementation of dependency management
• Implementation of application infrastructure
• Implementation of continuous feedback
2. Pluralsight AZ-400 Training: Designing and Implementing Microsoft DevOps Solutions (AZ-400):
Link: https://www.pluralsight.com/paths/designing-and-implementing-microsoft-devops-solutions-az-400
In addition to Azure DevOps, the course also highlight how you being an IT Professional can deal with DevOps processes and integrations between Microsoft and different DevOps tools accessible to you. The courses included in this path encompass the objectives for the design and implementation of Microsoft DevOps Solutions.
Here are its learning objectives:
• Design and implementation of logging
• Designing and implementation of telemetry
• Integrating logging and monitoring solutions
• Designing a failure prediction strategy
• Developing an actionable alerting strategy
• Design an authentication and authorization strategy
• Design and implementation of a health check
• Design a sensitive information management strategy
• Development of security and compliance
• Development of a modern source control strategy
• Design governance enforcement mechanisms
• Planning and implementation of branching strategies for the source code
• Configuring repositories
• Integrating source control with tools
• Generating DevOps process documentation
• Communicating deployment and release information with business associates
• Automating communication with team members
• Design-build automation
• Design an application infrastructure management strategy
• Design a package management strategy
• Implementation and maintenance of a build strategy
• Development of deployment scripts and templates
• Design a process for standardizing builds across the organization
• Implementation of an orchestration automation solution
• Planning the deployment environment strategy
3. WhizLabs Questions Papers:
Link: https://www.whizlabs.com/microsoft-azure-certification-az-400/
One of the best online resources to prepare for the AZ-400 exam is WhizLab's Practise tests. In these tests, questions are well prepared and illustrated in the descriptions whenever you review after every try.
This course demonstrates skills like developing, implementing, and managing source control of the Azure DevOps applications. To provide candidates with a comprehensive idea of the exam, all questions in these practice tests are identical to the actual certification exam's questions. So, you can effectively reinforce the exam concepts.
Prominent features of this course:
• 5 full-length mock exams (with a total of 275 questions)
• Objective-based practice tests
• 24x7 support from our subject matter experts
• Course completion certificate
4. Azure DevOps Labs:
Link: https://www.azuredevopslabs.com/
If you are on the hunt for detailed articles and blogs then Azure DevOps Labs proves to be the most beneficial online resource. It provides practical knowledge of the Azure DevOps platform. The included labs will let you get started with Azure DevOps services so that it becomes easy to automate software delivery and fulfill business requisites.
Here are its learning objectives:
• Agile planning and portfolio management with Azure boards
• Managing project schedules across teams with delivery plans
• Version controlling with Azure Repos
• Configuring pipelines as code with YAML
• Working with pull requests in VS Code and Azure DevOps
• Enabling continuous integration with Azure pipelines
• Embracing continuous delivery with Azure pipelines
• Collaborating with Azure DevOps Wiki
• Package management with Azure Artifacts
• Test Planning and management with Azure test plans
• Web application load and performance testing
• Exploratory testing with Azure Test Plans
• Monitoring app performance with application insights
• Working with pull requests in VS Code and GitHub
Why Choose AZ-400 Certification?
• AZ-400 unlocks career-changing opportunities for those individuals who are determined to use Cloud operations and excel in the Cloud Computing arena.
• Obtaining this certification will enhance your knowledge of technical DevOps.
• Candidates get a proper idea of how to implement strategies for continuous delivery and integration.
• Candidates are equipped with the ability to formulate the security plans of an organization's applications and services on Azure Cloud. Consequently, it helps them to solve the reliability concerns to flawlessly run all business operations.
• A huge number of enterprises are progressively shifting to the use of DevOps and are implementing related practices. With AZ-400 certification, candidates can make themselves stand out from the crowd and can unlock varied job opportunities.
• Because the competitiveness is increasing among the organizational premises as well as Cloud implementations, various enterprises will prefer to recruit Certified engineers than non-certified candidates.
• The DevOps engineers holding AZ-400 certification possess the skills working with Agile practices. They are proficient at how to yield secure and fast results. Thus, AZ-400 certified DevOps engineers are one of the highest-paid professionals in the IT Sector.
Summary
In the present-day competitive IT world, the AZ-400 exam is demanding and one of the high-paid qualifications. Those companies operating in Cloud always prioritize recruiting Microsoft Azure DevOps Engineers who are AZ-400 certified. If you are determined to pursue the examination, you have to implement a lot of effort and have the patience to thoroughly prepare for the same. Following the tips and recommendations discussed above helps candidates to pass the AZ-400 exam on the first attempt.
Take our free skill tests to evaluate your skill!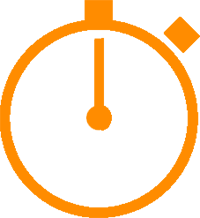 In less than 5 minutes, with our skill test, you can identify your knowledge gaps and strengths.