Top Paying Microsoft Azure Jobs in 2022
Shailendra Chauhan
The Cloud platform from Microsoft provides a wide assortment of cloud-based apps and services. These apps and services give users hassle-free access to advanced technological developments and the computing ability they require to renovate the way they work. With more and more businesses shifting to Microsoft Azure, the demand for skilled cloud professionals is continuously increasing.
Cloud-based organizations are looking to recruit Azure professionals that match their talent expectations. For the same, they are willing to pay the high salary package for the deserving candidates. The positions Azure job roles like Azure Administrator, Azure Developer, Azure Security Engineer, and more demand those professionals who can aptly handle the challenging tasks and responsibilities.
Azure Security Engineer
The current age witnesses the increasing incidences of cyber threats. This is the reason why ensuring the Azure platform security of an organization is one of the challenging tasks. It is the responsibility of an Azure Security Engineer to deploy and configure security controls and policies and supervise threats to make sure containers, apps, infrastructure, and networks stay protected.
Those who are acquainted with cybersecurity know that user error is a prominent threat to the security of an organization. Hence, Azure Security Engineers will be anticipated to develop and master the best possible security practices. Here is the list of responsibilities of Azure Security Engineers-
Responsibilities
To support the development of cloud security frameworks and implement them on the Azure cloud.
Ability to collaborate with seniors to develop and employ the latest security designs and strategies.
Proficient enough in working with internal and external resources and different clients.
Preparation of the reports or documents on security implementations for presenting it to clients
Ability to stay in frequent communication with clients and project heads for evaluating the objectives of the project.
Salary of an Azure Security Engineer
Junior Azure Security Engineer: $120,000/year
Mid-level Azure Security Engineer: $170,000/year
Senior Azure Security Engineer: $225,000/year
Azure Solutions Architect
Similar to traditional architects, the job of Azure Solutions Architect is to work on specifications mentioned by the end users and then prepare a solution that fulfills the stipulated requirements.
When it comes to the Cloud arena, Azure Solution Architects are held responsible for administering the configuration and setup of cloud environments. Usually, they are tasked to collect requirements, determine a suitable infrastructure, design applications, and configure and secure the solution after it is employed. The potential Azure Solution Architects must possess decent working knowledge of Azure networking, computing, networking, storage, and security. They design adoption tactics to help users get the most of it.
The job role of Azure Solutions Architect involves technical as well as consultative tasks. They work as the link amongst the Cloud teams and end-users that would build the solutions. Hence, practical experience working with the Microsoft .NET stack, outstanding communication skills, and relationship-building skills are desirous from these professionals.
Responsibilities
Handle a group of architects and guide them on how to implement a cloud solution
Independently work with business and technical associates to comprehend the prevailing obstacles in the organization and offer due diligence
Develop and execute Azure cloud architecture, administering issues like migration
Evaluate and frame the solutions required to employ cloud migration and support operations
Familiarize provide team members with enough guidance and information about Cloud methodologies, standards, and finest practices
Analyze, communicate, and alleviate the assumptions, concerns, and risks that take place all through the project lifecycle
Judging the strategically logical aspects and realistic aspects
Practical implementation of recommended solutions and offer technical counseling to teams about the development phases of the solutions
Salary of an Azure Solution Architect
Junior Azure Solution Architect: $130,000/year
Mid-level Azure Solution Architect: $160,000/year
Senior Azure Solution Architect: $190,000/year
Azure DevOps Engineer
Azure DevOps Engineers are accountable for assimilating processes, people, and technologies to provide and enhance first-rate products which fulfill business' objectives and users' needs continuously. It involves tasks like designing, architecting, building, and executing scalable Microsoft Azure solutions.
Azure DevOps Engineers need to closely work across areas like network architecture, storage, and virtual machine environments. They hold knowledge of the software development lifecycle and different automation tools used for the development of CI/ CD pipelines. The ability to handle all these challenging tasks makes Azure DevOps Engineers competent enough to earn an admirable salary package.
The job role of Azure DevOps Engineers includes development and coding in .NET, PowerShell, and C#. They also work on system deployment and should properly understand the DevOps strategy. They must know how to facilitate continuous integration and delivery. Moreover, these professionals are expected to closely work with system admins, developers, and architects. Hence, they must possess excellent soft skills such as communication and project management to encourage a DevOps culture in an organization.
Responsibilities
Implementation of dependency management and application infrastructure.
Development of roadmaps for existing and forthcoming cloud deployments.
Correlate the efforts of development and product design with the business-focused operations to accomplish successful launches of new products.
Design and Development of infrastructure of an organization.
Deploying automation that alleviates risk management and sustains the infrastructure of the organization.
Stay updated with the latest industry trends and finest practices whilst identifying opportunities for design development, automation, and other solutions in an all-inclusive way to enhance operational efficiency.
Collaboration of aspects ranging from technical analysis to monitoring to deployment with emphasis on scalability and reliability.
Salary of an Azure DevOps Engineer
Junior Azure DevOps Engineer: $125,000/year
Mid-level Azure DevOps Engineer: $145,000/year
Senior Azure DevOps Engineer: $185,000/year
Azure Data Scientist
Azure Data Scientist is another top paying Microsoft Azure job role in the present era. The requirement of these professionals is demanding and constantly growing. If you want to make a career in Data Scientist then you can get yourself certified as Azure Data Scientist and get ensured with a praiseworthy paycheck.
Azure Data Scientists are responsible for designing data models which target exceptional business issues. A lot of Cloud-based organizations are looking to implement data analysis strategies like visualization and Big Data to make well-informed decisions. For the execution of such strategies, they need Azure Data Scientists and are ready to pay handsome salaries to them. To let organizations successfully execute these strategies, Azure Data Scientists utilize Azure's machine learning methodologies to instruct, evaluate, and employ data models that outline trends, acumens, and patterns.
Azure Data Scientists must be knowledgeable with Azure data services such as Machine Learning Studio. They must be familiar with how to use tools like Hadoop and Spark. Furthermore, they must be capable to envision data platforms like Power BI and Tableau.
Responsibilities
Employ machine learning systems for training, evaluation, and preparation of models for the advancement of AI solutions to fulfill business objectives.
Use applications entailing language process, computer vision, speech capabilities, and predictive analytics.
Consult with commercial leaders to discern business needs, create data for modeling, perform feature engineering, and constantly develop and assess their models.
Extract practicable information, action propositions, data-oriented products, and decision support systems from data with the use of all types of relevant tools and techniques.
Salary of an Azure Data Scientist
Junior Azure Data Scientist: $120,000/year
Mid-level Azure Data Scientist: $150,000/year
Senior Azure Data Scientist: $175,000/year
Azure Developer
Azure Developers are tasked with building and deploying apps and services across the Azure platform. If you want to become an Azure developer and earn a handsome paycheck then prior development experience is recommended. Also, you need to be knowledgeable of Microsoft products like Office 365, Powershell, and Dynamics 365.
The common tasks of an Azure Developer entail designing, building, implementing, and maintaining solutions ranging from apps to technical infrastructure. They must be up-to-date with the cutting-edge developments going on in Azure development methodologies and technologies. They must comprehend how to convert these technologies and methodologies into reliable, practical solutions that address business issues. Thorough understanding of C#, HTML5, and JavaScript is inevitable. Also, experience working with ASP.NET, jQuery, SQL Server, Visual Studio Team Services, and Angular is expected.
Responsibilities
Azure cloud model development
Azure storage development
Creating and employing security features for cloud solutions
Creating cloud integration solutions
Azure PaaS and IaaS development
Development of cognitive services like Azure bot and IoT services
Optimization of Azure development solutions
Testing of applications
Maintaining, developing, and installing applications on Azure
Contribute to all phases of development
Collaborating with cloud administrators, cloud architects, and clients
Salary of an Azure Developer
Junior Azure Developer: $115,000/year
Mid-level Azure Developer: $150,000/year
Senior Azure Developer: $175,000/year
Azure AI Engineer
Plenty of businesses in automating their processes and relying significantly on machine learning processes. This is one of the prominent reasons why AI Engineers would be at the front line of designing, developing, training, integrating, and installing smart models across different tech platforms. They are expected to build and employ Azure AI solutions. A few examples of these solutions are speech, natural language processing, bots, computer vision, and agents.
AI engineers can choose from ample options to specialize in because there is a broad range of AI products available. Certified Azure AI Engineers are paid handsome salaries. To benefit from this, you need to pass the Microsoft certification exam i.e. AI-102. The learning path of this exam equips you with skills as mentioned below-
Execution of machine learning models
Design and build an end-to-end AI solution through Azure Cognitive Services
Deploy, supervise, and manage the constant improvement of an Azure AI solution.
Once equipped with all the knowledge and skills relevant to machine learning and artificial intelligence, Azure AI Engineers would be one of the most sought-after Azure professionals in the upcoming years. This is the reason why Azure AI Engineers are gradually being paid a high salary.
Responsibilities
Procurement for data stores to ascertain that huge amounts of data are profitably and securely extracted, implemented, and transformed.
Equipping the applications with the smart capabilities of voice, vision, language, and knowledge. To fulfill this responsibility, they use the Cognitive Services offerings.
Once a Cognitive Services application attains its capacity, AI engineers call upon data scientists. Consequently, data scientists design machine learning models and personalize components for an application on which an AI engineer would work.
Salary of an Azure AI Engineers: $164,000/year
Azure Administrator
It is extremely vital to implement, monitor, and maintain Azure solutions in an organization. This leads to the increasing demands of Azure Administrator who possess all the inevitable skills. If you are a Microsoft Certified Azure Administrator Associate, you can perform the mentioned tasks efficiently for the Azure solutions. This certification trains you in areas like computing, storage, and security management. Also, its learning path involves the deployment of virtual machines, the configuration of virtual networks, and the management of Azure Active Directory.
You can unlock opportunities for earning an excellent salary as an Azure Administrator if you passed the aforementioned certification exam. After being Azure Administrator certified, the odds of high-paying jobs increase significantly. Moreover, you can update your LinkedIn profile with this certificate to enhance your job profile and enhance your odds of getting hired.
The question may now arise as to what are the job roles of Azure administrators. Well, they are responsible for installation, configuration, and monitoring all Azure administration functions to ensure flawless operations. They must have a decent grip on topics like backup and disaster recovery, virtualization, SQL databases, and high availability methodologies to guarantee that their Azure platform is perfectly configured whenever needed. Furthermore, they would be expected to supervise the performance of Azure apps and services, carry out audits, and meticulously work to optimize the performance.
Usually, Azure administrators work as the bridge between the technical team and Azure users. Therefore, they need to flawlessly communicate with the users existing at all levels in an organization.
Being an Azure administrator, you may need to work in-house at an end-user organization, managing its Azure products and assisting the users to obtain the maximum benefit from the services. Alternatively, you can be appointed to work for a Microsoft Partner for offering managed services to their clients handling various Azure instances or offering support for businesses transferring to the cloud.
Responsibilities
Deal with the Accelerated Analytics Azure environments (includes development, testing, and production).
Scrutinize performance on different Cloud environments to guarantee smooth functioning of all those environments.
Restrict downtime on all Cloud environments.
Counsel and implement varied environments for varied requirements including diverse setups for development, testing, and production environments.
Manage cloud-based FTP as well as other forms of file sharing.
Manage VPNs, firewalls, and remote access to servers, depending on diverse user roles and access requirements.
Ability to work on backups, restorations, and disaster recovery.
Administer extremely intensive data processing environments.
Azure Administrators can work in the following types of environments
Environments that demand high guaranteed uptime.
Environments that can automatically scale based on processing requirements.
Environments with and without external OLAP access.
Light data processing environments.
Environments involving small one-off projects and research and development projects.
Environments involving physical vs cloud-based SQL databases.
Environments involving scalable Cloud solutions.
Salary of an Azure Administrator
Junior Azure Administrator: $80,000/year
Mid-level Azure Administrator: $100,000/year
Senior Azure Administrator: $125,000/year
Azure Data Engineer
Undoubtedly, data is the most prized commodity of an organization. Every Cloud based organizations make sure that their data can be efficiently accessed and stay protected against theft/misuse/damage. To ensure efficient data access and its protection, the organizations would need an Azure Data Engineer. This aspect implies that there is a growing need for Azure Data Engineers and the talented ones are paid admirable salaries. Also, the job demands a superior level of expertise in Big Data which leads to escalation of Azure Data Engineer's salary.
Because a huge number of companies are migrating to the Big Data and mining data to produce precious insights, there is a growing demand for data-related jobs and Data Engineers are no exemption. Plenty of organizations are in search of proficient Data Engineers capable to work with huge volumes of complex data and translate it into evocative insights.
Primarily, Azure Data Engineers need to design a dependable infrastructure for converting data into formats that can be useful for Data Scientists. One of their key tasks is to build scalable pipelines to transform semi-structured as well as unstructured data into usable formats. Apart from that, they should also be able to discern insightful trends in huge datasets. In simple terms, Azure Data Engineers work to prepare and create raw data more practical for operational or analytical uses.
An Azure Data Engineer is expected to prepare and install infrastructure which stores and configures data so that it could be supplied into data analytics platforms and ultimately provide useful insights for the benefit of the business. Azure Data Engineers must know the following aspects-
How to employ relational and non-relational storage
Engineer and develop processing solutions
Design, monitor, and optimize cloud data stores
Ensure all data infrastructure is secure
Responsibilities
Design and implement ways to direct, oversee, and secure a company's data with the help of tools from Azure's collection of data services
Integrate, develop, and refine data amassed from multiple sources.
Preparation of raw data for control and predictive/prescriptive modeling by Data Scientists.
Develop the required infrastructure for the best possible abstraction, conversion, and loading of data from diverse sources with the help of AWS, SQL, and other Big Data technologies.
Accumulate huge and complex data sets to fulfill the functional as well as non-functional business requisites.
Setup machine learning algorithms, sophisticated analytics programs, and statistical methodologies to create data pipelines.
Discern and develop creative approaches to enhance data quality, reliability, and efficiency
Develop, formulate, inspect, and keep up data architectures.
Remodel existing frameworks for performance optimization.
Coordinate data architecture to perfectly match the business requisites.
Join forces with clients and co-workers to discern projects' requirements.
Perform industry research to stay up-to-date with cutting-edge market trends.
Salary of an Azure Administrator: $110,628/year
Azure Consultant
When an organization determines to make the first leap in the Cloud domain, they usually communicate to an Azure Consultant. Azure Consultants are commonly referred to as Pre-Sales Consultants. Their primary tasks include communicating to businesses, finding out what they intend to obtain through their migration to the Cloud, understanding their requirements, and presenting the optimal solution.
After evaluating the clients' needs, Azure Consultants will then translate those requisites into a practical plan. They would counsel on the superlative services and products to attain their goals. Moreover, they work on formulating a migration plan to help assist the organization to make the big move.
The job role of Azure Consultants is not so technical unlike that of Azure Architects or Azure Developers. However, they must possess extensive knowledge of Azure. Therefore, they are one of the top-paying Azure jobs currently.
Each client would have unique objectives and needs. They might need to enhance productivity, boost security, lower costs, etc. So, an Azure Consultant is tasked to advise on all these matters.
Responsibilities
Elucidating complex technical conceptualizations to an executive audience
Develop internal Azure-based patterns and assets for in-house educational goals and to speed up project delivery
Design Azure cloud-based solutions that fulfill the project requisites to entail security and compliance standards
Join in and support sales activities
Handles large and small teams, and hands-on proficiencies to support the team as per the requirements of the project.
Salary of an Azure Consultant
Junior Azure Consultant: 108,440/year
Mid-level Azure Consultant: 101662/year
Senior Azure Consultant: $67775/year
Final Words
For those aspiring to build a lifelong, rewarding career in the Cloud domain, these Azure jobs are the best ones to consider. These job positions demand exceptional Cloud computing skills and therefore they are ready to pay high salaries to deserving candidates.
Take our free skill tests to evaluate your skill!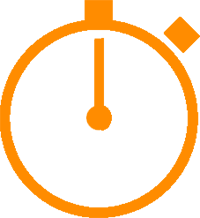 In less than 5 minutes, with our skill test, you can identify your knowledge gaps and strengths.