What salary can you expect being an Azure architect
Shailendra Chauhan
What salary can you expect being an Azure architect
The crucial role of Azure architects is to as certain that the application conveys business value by fulfilling the functional requirements of an organization. They transform business requirements into secure, scalable, and reliable solutions. In other words, Azure architect drives revenue and market share offering customers insights and solutions. These solutions leverage the Microsoft Azure services to fulfill their application, infrastructure, and cloud needs. Consequently, these solutions support the business and IT objectives of customers.
Salary of Azure Architects
The average estimate of Microsoft Azure Architect salary in India falls in the range of INR 20.7 lac to INR 26.5 lac/year. This range is estimated depending on the salaries obtained from the employees of Microsoft Azure. It is important to note that the mentioned range is for those Azure Architects who hold some work experience. On the other hand, beginner Azure Architect's average salary in India is INR 18.50 lac/year.
The question may arise on what the starting salary for Azure Solution Architects is. Well, those Azure Solutions Architects who are landing their first job are expected to get INR 10.2 lacs/year salary. The highest salary of Azure Solution Architects in India is INR 36 lac/year.
The starting salary of a Junior Azure Solution Architect having experience of 0 to 3 years can be $100,000/year. This salary figure is a universal one and not limited to any specific country. It can gradually increase depending on performance, skills acquired, and other factors.
What aspects do organizations look at when hiring Azure Architects
Organizations are looking for those Azure Architects who are proficient at
Fulfilling their customer requirements: Organizations need those Azure Architects who can ensure the correct deployment of applications with minimal disruptions.
Keeping up with the latest technologies: Cloud platforms usually keep on releasing newer features after a specific period. An organization is more likely to assimilate newer technologies when implementing cloud-based services.
Cost reduction: Cost is a vital factor for any organization. So, all organizations intend to hire Azure Architects who can decrease costs by employing the appropriate deployment patterns. As an alternative to capitalizing on new hardware, cloud-hosting can decrease capital investments.
Skills desired to earn an admirable salary as an Azure Architect
The following listed skills are vital to consider if you want to advance in your career as an Azure Architect and earn higher pay-0
Familiarity with Azure and its services
Implementation and monitoring of an Azure infrastructure
Implementation of management and security solutions
Implementation of solutions for apps
Implementation and management of data platforms
Design monitoring
Design identity and security
Design business continuity
Design data storage
Linux
Networking
Designing Security
PowerShell scripting and more
Apart from the mentioned ones, some non-technical skills desirable are leadership quality, communication skills, and the capability to co-ordinate and work with a team.
Factors influencing Azure Architect salary
When you focus on the influencing factors, you can work on getting a better-paying job as an Azure Architect. The following list shows these influencing factors-
Certifications and courses
Experience
Employer type
Location
Certifications and courses
Obtaining certifications demonstrate that you are trained, knowledgeable, and efficient enough at handling the job role of Azure Architect. It highlights your profile and makes it stand out from other candidates who are non-certified. Moreover, it ensures that you are a better fit to work in an organization and fulfill their needs.
List of certifications for Azure Architect
Microsoft Azure Architect Technologies (AZ-300 Exam)
Microsoft Azure Architect Design (AZ-301 exam)
Microsoft Azure Solutions Architect Certification Transition (AZ-302 Exam)
Microsoft Azure Architect Technologies (Exam AZ-303)
Microsoft Azure Architect Design Exam AZ-304)
Before appearing for the certification exams, it is recommended to first attend some online courses. It equips you with enough knowledge and skills through which you can increase your odds of clearing these examinations. Not enrolling in any certification course can decrease your odds of passing. You can join some credible certifications from a well-known institute.
Employer type
Another prominent factor is the employer type and scale of the organization. Those companies that are established or industry top leaders can certainly provide lucrative packages for Azure Architect. But there can be some upcoming startups that can pay you decent packages because Microsoft Azure Architect is one of the demanding job roles in recent times.
Beginner Microsoft Azure Architects can kick-start his/her career by joining a less reputed or startup organization. Gradually as they level up their skills and amass more experience, they can unlock opportunities for better-paying jobs in renowned companies. Keep in mind that certified Azure Architect is a top priority that employers consider.
Experience
The salaries of entry-level positions begin at US$90,250/year.
An experienced Azure Solutions Architect possessing 10–19 years of experience could earn an average salary of US$115,500/year.
For Azure Architects possessing 20 years or more experience could earn an average salary of US$210,000/year.
Location
Azure Architect salary prominently relies on your job location.
The average salary of an Azure Architect in India is INR 20.7 lac to INR 26.5 lac/year
In the United States of America, the average salary of an Azure Architect ranges from$100, 000to$190, 000 annually.
In the United Kingdom, the average salary ranges from £56,000to£75, 000 annually.
In Australia, the average salary ranges from AUS$150 000 to AUS $ 190 000
In Canada, the average salary ranges from$150,000to$175,500
Final Words
Not just your certification but your skills and experience too matter significantly when it comes to salary as an Azure Architect. To scale up your career in this job role, it is recommended to upgrade your skills, pass the required certification exam, and stay updated with the cutting-edge trends in this field.
Take our free skill tests to evaluate your skill!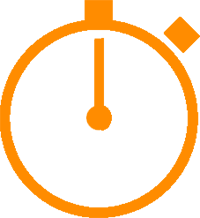 In less than 5 minutes, with our skill test, you can identify your knowledge gaps and strengths.