Top 5 Reasons Why You Should Learn Blockchain?
Sharat Chandra
Despite being a relatively new technology, hardly a decade old, blockchain is here to stay because of its potential to disrupt industries across a wide gamut of domains like finance, banking, automobile, aviation, etc. Breakthrough technologies such as artificial intelligence, the blockchain, cloud, and machine learning have carved out their groove and have gone mainstream in terms of adoption by industries. Businesses across the globe are harnessing the power of these emerging technologies to make their business models agile, robust and scalable.
According to Gartner, the business value-add of blockchain is going to touch $176 billion by 2025 and is expected to breach the $3 trillion mark by the year 2030. Recently, SAP conducted a study on distributed ledger technologies and underscored the importance of blockchain for businesses. According to SAP, organizations have started to acknowledge that blockchain innovation is the need of the hour. The adoption of blockchain is bound to gain momentum across industries.
International Data Corporation (IDC) has forecasted that the global spending on the blockchain, in 2018, going to be a massive $21 billion. Bill Fearnley, Jr., Research Director for Worldwide Blockchain Strategies believes, "Interest and investment in blockchain and distributed ledger technology (DLT) are accelerating as enterprises aggregate data into secure, sequential, and immutable blockchain ledgers, transforming their businesses and operations."
The blockchain is the fastest growing skill
Upwork, the leading global website for freelancers, released a report titled, "Future Workforce Report", and highlighted the access to skilled talent pool as the biggest challenge for hiring managers. Blockchain ranked top on Upwork's list of fastest-growing skill in Q1 Skills Index. Blockchain, as a skill-set, has witnessed an unprecedented spurt in growth in recent years, and this brings back the memories of what cloud did to skill demand in the 2000s.
Jobs Galore
The demand for blockchain professionals has reached frenzied proportions. According to Toptal, a leading online platform for on-demand tech talent, the requirements for blockchain talent has seen an unbelievable growth of 700% in the period January 2017 to January 2018. Across geographies, the blockchain job market is booming, and the blockchain tide has not shown any signs of ebbing. Glassdoor made public some startling facts in Glassdoor Economic Research Blog. Blockchain related job-openings in the United States clocked a whopping 300 per cent rise this year. Blockchain median salaries are close to $84,884 per year.
Since organizations have increased the pace of blockchain adoption, there has been an increased demand for blockchain professionals. Blockchain professionals are raking in the moolah thanks to uneven demand and supply equation. The demand for skilled blockchain professionals has risen, but the supply is yet to catch up. Therefore, it makes sense to join the blockchain bandwagon and make the most of the technology wave. The first movers are the ones who stand to reap maximum benefits.
In India, Bengaluru leads in terms of blockchain openings followed by Hyderabad and the National Capital Region (NCR). Sashi Kumar, managing director at Indeed India, said, "Technology hubs like Bengaluru and Hyderabad continue to lead, while the national capital region is also seeing a fair share of interest in the sector. With the global market for blockchain-related products and services is expected to reach $7.7 billion in 2022, there are sure to be even more jobs created in the sector in the future."
Blockchain Roles in Vogue
Blockchain Consultants:

Blockchain Consultants are the experts who have proficiency in understanding use cases of blockchain and are capable of positioning blockchain solutions for traditional business models.

Blockchain Developers:

Blockchain developers are the ones who help businesses in designing blockchain platforms. Blockchain developers are tasked with the creation of Smart Contracts/Chaincode and are responsible for testing and deployment of the smart contracts on the blockchain network.

Blockchain Project Managers:

Blockchain Project Managers are essentially the Project Managers who can leverage the expertise of conventional project management and combine it with advantages of blockchain solution. Apart from resource management, these Blockchain Project Managers are the leaders who drive the blockchain solution for businesses.

Blockchain Quality Engineer:

Blockchain Quality Engineers are the brains behind designing and planning of test strategy for blockchain networks. These engineers work towards maintaining QA test standards.

Blockchain Designers:

Blockchain Designers create the UI/UX designs to create a user-friendly interface for businesses which reflect the essence of the blockchain for business.

Blockchain Business Developers:

Blockchain Business Developer roles are best suited for professionals who have the knack of enterprise sales and ace business deals. Excellent communicators and negotiation skills are required for this role. A basic understanding of blockchain coupled with relationship building expertise can make you the best fit for this role.
Companies are bullish on Blockchain:
PwC's Global Blockchain Survey (2018) published a survey report on 27th August. Approximately 84 per cent of respondents, which included 600 executives from multinational companies, said that their organizations are "actively involved" with the distributed ledger technology.
On November 10, 2018, JP Morgan Chase listed three entities with the sole intent of positioning them to investors to deliver Blockchain-as-a-Service(BaaS). Sterling Auty, JP Morgan software equity research analyst, said, "Investors should be looking to identify where the opportunity to replace a middleman is the biggest, or where trust is needed where none exists, or what companies are the best positioned to offer blockchain as a service. Utilizing blockchain to manage the entire mortgage process could bring trust among parties, and use of smart contracts could help automate various tasks (inspection, income/employment verification)"
In September 2018, Accenture released a report which divulged that the semiconductor industry is bullish on the blockchain. The reasons cited for the bullishness is the immutable and decentralized nature of blockchain technology which can help the semiconductor supply chain operations.
Data Security And Better Auditability
Permissioned or private blockchain networks have robust security features which protect the business networks against fraud and cybercrime.
The distributed ledger technology makes it easier to trace and track trading of assets on the blockchain. It facilitates better auditability of the transactions.
Blockchain Adoption in Governance
In an era where elections are being rigged and tech giants are hand in glove with companies like Cambridge Analytica, governments have become cautious and are taking help of emerging technologies such as blockchain to make their voting system tamper-proof. The South Korean government is contemplating using the blockchain technology for electronic voting systems. The Ministry of Science and ICT and the National Election Commission (NEC) have come up with a plan to test the implementation of blockchain technology and its synergy within the online voting system. The testing is expected to start in December. Korea Internet and Security Agency (KISA) in collaboration with Seoul National University's Blockchain Society would carry out the trial. The new voting system would use the blockchain for voter authentication and therefore can be used to reduce discrepancies in the voter database.
Soon, democracies like the United States and India where electoral rigging and vote manipulation is rampant; blockchain can be utilized to create a transparent voting system so that electorates are given a fair chance to elect candidates of their choice. Integration of blockchain into voting systems would provide a strong impetus to distributed ledger technology, and the need for skilled blockchain professionals would skyrocket. Therefore, it's now or never for those who want to join the blockchain bandwagon.
The Indian government is working on a National Blockchain Project called IndiaChain to make administrative improvements. The NITI Aayog(National Institution for Transforming India) has started working on some proof of concepts using blockchain technology to handle the menace of counterfeit pharmaceutical products in the category. With the launch of Ayushman Bharat ( hailed as Prime Minister's ModiCare), the national health insurance scheme, there is an immense potential of blockchain related jobs in the healthcare sector in India. The government has plans to initiate a more significant blockchain project for land records, supply chain management, identity management, benefits, education, electrical grid improvements, and cross-border transactions. The Indian government intends to replicate the success of UPI(Unified Payment Interface) model as the basis for its "IndiaChain" project so that the start-ups can leverage blockchain to create their own projects. This is going to give a boost to start up the industry and in turn, would create an ecosystem capable of job creation. It would leave the floodgates open to payment gateways to capitalize on blockchain technology and also make it easier for people, in general, to transact freely without fear of financial fraud.
Conclusion
The blockchain is the game changer for economies, governments, and businesses. It has the potential to disrupt various industries starting from real estate, supply chain, voting systems, finance, banking, etc. Therefore, professionals across different domains are upskilling themselves to understand the distributed ledger technology. All top universities have started including Blockchain in their curriculum. Coinbase and research firm Qriously released a report stating that 42% of the world's top 50 universities are now offering at least one course in the blockchain space. In India, Amity University has started a course of Blockchain which offers an eclectic mix of online classes and blockchain projects.
The demand for blockchain faculty is on the rise as more people are required to impart blockchain education. Blockchain has made inroads in the education economy as well. To create a skilled workforce which can live up to the upheavals in technology, it is necessary to train them on emerging technologies like blockchain, machine learning, IoT and artificial intelligence.
Take our free skill tests to evaluate your skill!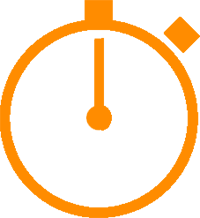 In less than 5 minutes, with our skill test, you can identify your knowledge gaps and strengths.