How to Get Developer License for Windows 8 App Development
Shailendra Chauhan
Before developing your windows 8 apps in Visual Studio 2012, you need to have windows 8 developer license, other wise you will not be able to develop your windows 8 apps. In this article, I will demonstrate how can you get developer license for windows 8 apps development.
Step 1 : Make your first Windows App in Visual Studio 2012
Open your visual studio and create your first windows app like as below:
Now to get developer license, go to Project menu and navigate to the store->Acquire Developer License sub menus as show below:
Step 2 : Accept the Terms & Conditions
Now you will get a prompt box for asking you to get the developer license as shown below:
Now to be agree the developer terms by clicking the I Agree option.
Step 3 : Contacting License Server through your Internet Connection
Now, you will see the next screen for contacting license server to get a developer license. Wait for few moments while it connects to the server.
Step 4 : Windows Developer sign in
After few moments, the process will show you the Windows Live Sign-In page as shown below. Now, Login with your Windows Live ID and Password to get the license. If you don't have a Windows Live ID then get the same by clicking the Sign up link as shown below:
Step 5 : Got Developer License for Windows 8
Once you logged-in with your Windows Live ID credential, it will show you a confirmation message box with Developer license expiration date as shown below:
Now you have got the windows 8 developer license and you can build your windows 8 app until the license expires.
Renew the developer license for Windows 8
This developer license is valid only for 30 days and before or after the expiration of this license, we can renew it again for 30 days.
To renew your license, follow the same steps as shown above. Now you will get the Renew Developer License window as shown below:
Again follow the same steps and you will be able to renew your windows 8 developer license.
What do you think?
I hope you will enjoy the tips while getting your developer license for windows 8. I would like to have feedback from my blog readers. Your valuable feedback, question, or comments about this article are always welcome.
Take our free skill tests to evaluate your skill!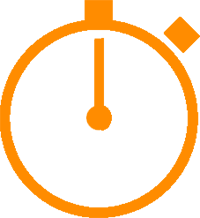 In less than 5 minutes, with our skill test, you can identify your knowledge gaps and strengths.