DevOps Engineer Salary in India
Girdhar Gopal Singh
Over the last few years, DevOps has advanced from being merely a buzzword to a mainstream practice in the IT field. If you match the necessary skillset and are willing to keep yourself updated, your career as a DevOps Engineer is anticipated to progress. Especially when it comes to getting a well-paid job role as a DevOps Engineer, the above aspect is quite useful. How updated you are with the recent trends in this field can influence your salary as a DevOps engineer.
What is DevOps?
DevOps is a collection of philosophies, cultural practices, and tools that assist an organization to deliver services and applications faster. It enhances its products at a faster pace than the software development organizations which are yet stuck with conventional infrastructure management procedures. This capability to work at a fast speed enables organizations to convey an essential competitive edge and simultaneously serve their customers better. It is better to undergo DevOps training so that you get familiar with all of its fundamental aspects.
DevOps is a term that has boomed out of the coming together of two related concepts that is Dev and Ops combinedly. Out of the two terms, the first of those concepts is referred to as an infrastructure of agility. The agile methodology is a concept that involves the application of lean and agile methodologies to perform certain operations gradually. And the second concept is much wider in terms of usability that involves an operation effort and the complete understanding that how we can do the required collaboration between the activity such as application development and their operations teams by using the software development lifecycle (SDLC) that brings and add value to the business. And based on the trend and the requirement, the coming decades will have many opportunities for DevOps and salaries will also be on the higher side.
DevOps Salary in India:
Currently, the demand for DevOps Engineers is high. Companies need individuals to possess the appropriate skill sets. Better the experience, the higher is the salary. The average salary of a DevOps engineer in India is INR 674,202 per year. This figure is comprehensive of profit-sharing and bonuses. Knowing just the salary figure is not adequate because you also need to know what factors influence the salary. This is because when you know the influencing factors, you can better unlock the paths for obtaining a well-paid job in this field.
Based on the current trend of the market in India, DevOps has been quite a booming skill that enhances the individual's portfolio as well as their pockets. If we consider the recent market survey, PayScale has got the average salary criteria while considering the roles and responsibilities, an average salary package any DevOps techie can get is approx 7.60 LPA concerning this link.
There are certain factors that depend on the DevOps roles and their salary and now let's look at the influencing factors for the same:
Factors influencing DevOps salary in India:
The 4 key factors are:
Experience
Company
Skills
Location
i. Experience:
The more experience you possess, the better your capability to comprehend the barriers and deliver quick solutions for the issues. A decent combination of experience and company gives you a good job position and an admirable salary. If you are a novice DevOps engineer who recently entered the industry then you need to moderate your hopes. It is now important to get an idea of what the salary figure is based on experience.
The entry-level DevOps Engineer's salary in India is INR 3, 66,337 per year.
The mid-level DevOps Engineer's salary in India is INR 11, 42,206 per year. The experienced-level DevOps Engineer's salary in India is 16, 32, 155 per year.
It is always recommended to Learn DevOps Step by Step and if possible you can follow the DevOps tutorial to make sure you get better familiar with this technology
ii. Company:
The company in which you work lays a direct impact on your salary. The bigger the company or brand, the higher is the salary a candidate can expect. Some of the leading companies in India that offer an admirable salary to DevOps engineers are TCS, Accenture, etc. For example, TCS offers approx. INR 6, 27, 000 per year salary. Accenture Technology Solutions offers approx. INR 5, 63, 000 per year salary.
iii. Skills:
If you possess all the essential skills an ideal DevOps Engineer should have, you would have a better ability to comprehend various aspects of the organization. Since the market for DevOps Engineers is highly competitive, you need to constantly upgrade your skillset. Certain skills guarantee you a higher paycheque. A candidate can prepare for DevOps interview Questions and answers to unlock better job opportunities for this position.
All the DevOps engineers work closely with the team of software engineers, system operators, and other production team members to manage and supervise the code releases periodically. DevOps engineers should be capable of all the required skillset in IT infrastructure management that is an internal part for supporting the existing infrastructure of software codebase while having exposure in multi-tenant, or hybrid cloud environments.
List of high-paying skills for a DevOps Engineer:
Development Operations(DevOps)
Amazon Web Services(AWS)
Python
Linux
Jenkins
From the list above, one of the most demanding and popular skills is Python. A DevOps Engineer who possesses this skill can earn INR 7, 23,000 per year salary.
iv. Location:
In the forthcoming years, location will play a significant role in the salary you can anticipate. It will continue to lay an impact on the salary you can expect from a prospective employer. Although the COVID-19 pandemic might decrease the influence of location on salaries in the coming years, presently, location performs a decisive role in DevOps salary in India.
It is known that in the Silicon Valley of India, Haryana provides the highest salaries to DevOps Engineers. In this city, DevOps Engineers can earn approx. 20% more than their competitors in other cities. The DevOps training in Hyderabad is one of the best ones to get proper DevOps training.
Knowing the factors influencing the salary of DevOps Engineers is important but not just enough. You also need to know which the most demanding DevOps skills are so that you can master them and earn well-paid job roles in this domain. So, let's understand the most demanding DevOps skills:
DevOps engineer roles & responsibilities
A primary role of a DevOps engineer is to be an excellent communicator amongst the other member of the team. And if they do so, DevOps engineers are very similar to the project managers whose activity includes a similar set of responsibilities. Generally, the project managers alongside the DevOps teams with other professionals followed by a similar set of roles and responsibilities, each member managing their own piece of the infrastructure techtics. The DevOps Engineer serves an important role on each team and works as a bridge between the software engineers and the project managers.
Below are some basic roles and responsibilities that should be followed.
Complete process automation starting from the production build to the product release
Frequently releasing new application features and keep ensuring that the post-release product achieves the desired stability
Keeps monitoring the product's security (along with possible security breaches) and overall system's health
Adding the new users to the cloud infrastructure, allowing the permissions, creating/maintaining the entire objects that function like containers to meet the business needs
DevOps engineers who are specialized in writing the code to enhance the existing cloud platforms rather than for the creation of new ones unnecessarily
Keep scaling the existing infrastructures
Most Demanding DevOps Skills
i. Knowledge of different DevOps tools and technologies:
DevOps practices are implemented in different stages. Every stage comes with a set of tools. The key stages are as below:
Source Code Management
Configuration Management
Continuous Testing
Continuous Integration
Continuous Monitoring
Containerization
ii. Linux Fundamentals and Scripting:
The present era is an era of Linux. The majority of companies insist on hosting their applications on Linux. Skills in dealing with Linux OS are extremely inevitable for a DevOps Engineer. Therefore, a DevOps Engineer should be capable to deal with any scripting language and should be knowledgeable with a minimum of one scripting language (Python is recommended).
iii. Infrastructure As Code:
With the inception of cloud computing and containerization technologies, an automated script provisions the infrastructure required by developers. So, this skill is inevitable for a DevOps Engineer.
iv. Continuous Integration And Continuous Delivery:
It denotes the practice of constantly integrating all the code from various developers, constantly testing them, and implementing the successful code for production purposes.
Other most in-demand skills for a DevOps Engineer:
Thorough knowledge and practical experience in automation, compute virtualization, and DevOps methodologies.
Expertise in environment management including Windows, Linux/Unix, Shell Scripting, Chef, Ansible, Puppet, etc.
Expertise in coding and enough experience in Software-Defined Data Centers maintenance.
Expertise in writing as well as maintaining deployment scripts.
Expertise in administering nodes and analyzing application services and network/server issues.
Concluding Note:
DevOps Engineers are provided with attractive pay packages in the current market. More and more companies are shifting to a DevOps culture to obtain better results. Through the appropriate skills and experience, you can effectively land a decent career as a DevOps Engineer.
Read More:
Take our free skill tests to evaluate your skill!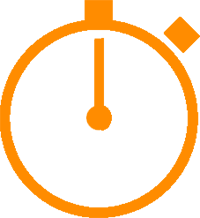 In less than 5 minutes, with our skill test, you can identify your knowledge gaps and strengths.