What is Ionic and Why to use it?
Shailendra Chauhan
Ionic is a UI framework which is build to create hybrid mobile apps based on Html5. Its alpha version was released in late November 2013. It provides your hybrid mobile apps native apps like the look and feels and UI interactions which your app required. It also supports a broad range of common native mobile components, slick animations, and beautiful design.
How it is different from other UI framework
Unlike a responsive framework, Ionic is packed with very native-styled mobile UI elements and layouts that you get with a native SDK on iOS or Android. Also, Ionic is built on the top of popular AngularJS framework from Google to utilize AngularJS power.
Why Ionic
In coming days, there is no doubt that HTML5 will rule on mobile, exactly as it has on the desktop. Ionic is built on HTML5 which focus on native or hybrid apps instead of mobile websites. It delivers very fast and consistent look and feel, even on the devices which you considered to be slow with rendering HTML5 apps.
Also, Ionic is an open source framework and you can use it for your's personal and commercial apps. There is no need to purchase the license of it to use it. It also has a strong community support which continuously developing it to make it more fruitful for us.
Take our free skill tests to evaluate your skill!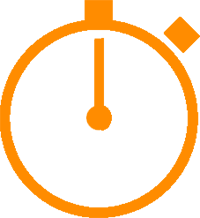 In less than 5 minutes, with our skill test, you can identify your knowledge gaps and strengths.