Setting default submit button in MVC3 razor using jQuery
Shailendra Chauhan
In Asp.net MVC, sometimes we required to post the form on Enter key press. Asp.net MVC has no default button property like Asp.net. However, we can achieve this functionality by using jQuery in MVC.
Set Form DefaultButton Property using jQuery
 <script type="text/javascript"> $(document).ready(function (){ $("#MyForm").keypress(function (e) { kCode = e.keyCode || e.charCode //for cross browser
 if (kCode == 13) { var defaultbtn = $(this).attr("DefaultButton");
 $("#" + defaultbtn).click();
 return false;
 }
 });
});
</script>
 @using (Html.BeginForm("Index", "Home", FormMethod.Post, new { DefaultButton = "SubmitButton", id = "MyForm" }))
{
 @Html.TextBox("txtname")
 <span>Please Enter value and then press Enter Key</span><br />
 <input type="submit" name="btnSubmit" id="SubmitButton" value="Submit" />
} 
Summary
In this article I try to explain the default submit behavior of form in MVC. I hope you will refer this article for your need. I would like to have feedback from my blog readers. Please post your feedback, question, or comments about this article.
Take our free skill tests to evaluate your skill!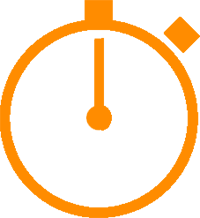 In less than 5 minutes, with our skill test, you can identify your knowledge gaps and strengths.