React developer salary in India 2022
Girdhar Gopal Singh
Frontend web technologies are developed to a huge extent in the last several years. The websites, web applications, and apps are among the key frontend web technologies that have noticed exceptional growth. The tech companies are enthusiastic to employ updates and functionalities to their existing apps and even for building new apps. ReactJS is an excellent way to develop native apps which operate on both Android and iOS. There is no need to separately work for iOS and Android.
With React technology, plenty of websites and apps are being developed for launch in the market. Therefore, the demand for React developers is on the rise. It is henceforth a good idea to enroll for an appropriate React training that unlocks your path for becoming a React developer. The choice of this training course and dedication to learning it will equip you with the necessary skills that let you earn a handsome salary. It is vital to pick the right React program with mentors as well as physical training.
The present article is focused on the salary range for React developers. But before getting deep into that, let's first glance at the job opportunities for React developers in India:
Job Opportunities for React Developer in India:
The candidates willing to pursue their careers in this field are fascinated by the pay packages. The admirable pay package is owing to the job opportunities. On LinkedIn, 9000 job opportunities for React developers are available, in India alone. This figure may not be surprising because India has been a great technology hub for many of the largest brands in the world. Moreover, the world leader in eCommerce i.e. Amazon preferred Hyderabad city as the base of its Asian warehousing center.
Google too has its office in Hyderabad, and this depicts the expertise that Indians own in the industry. The second aspect to note is the rise of startups in the country. Presently, India is one of the largest countries to recruit candidates in the field of ReactJS. It is therefore considered that there are enough job opportunities for React developers in India. A candidate who follows Learn Reactjs Step By Step gets fully acknowledged with all aspects of React.JS.
More and more tech companies are getting into using React for their upcoming projects as it's getting more popular, thus, there are pools of opportunity that have been generated and it will continue to rise in the coming years.
The salary range for React Developer in India:
The average salary of a React.JS developer in India is INR 733,000/year. A beginner level React.JS developer can earn approx. INR 400,000/year with less than 1 year of experience. On the other hand, those React.JS developers holding 1 to 4 years experience can obtain approx. INR 540,000 /year. If the candidate holds 5-6 years of experience then he/she can earn INR 1,300,000/year. The senior-level ReactJS developers earn more than INR 1,700,000/year in India.
It is vital to keep in mind that as your skills and experience grow, your earnings increase dramatically. A candidate with vast experience and multiple web development skills can surely get a high-paying job role as a React developer.
Several candidates started as front-end web developers and ultimately transitioned into full-stack developers. Essentially, a full-stack developer is a blend of both frontend and backend. So, if you aspire to get a very high salary as a React developer then you can focus on becoming a full-stack developer. Generally, full-stack development is useful in large corporations and small startups for comprehending the work of design & development and preventing repetition.
Prominent reasons to become a React Developer:
High in-demand field
Diverse roles with high paying salaries
Keeps customers engaged
Accountable for enhancing the product portfolio
Skills and responsibilities of a React JS Developer:
One of the key roles of a React.JS Developer is creating user interfaces and user experiences that are effective. Usually, they need to work cross-functionally and should possess knowledge of engineering and product management to build solutions that are aligned with the project requirement. Following the react learning path and React tutorial equips you with all the necessary skills to work as a React.JS developer. Also, it is better to go through the React Interview Questions and Answers to clear the confusion.
There are certain requirements a ReactJS Developer should meet to get recruited at a good firm. They are as below:
Capability to build site latency and design new interfaces for the frontend users
Validate that the UI/UX designs are feasible and practical
Upholding consistent quality and efficiency
Developing codes that are both practical as well as elegant
Proper understanding of CSS Libraries, GIT, Adobe XD, Sigma, and more
Confirmation of user information and input prior it approaches the backend
Responsibility for all troubleshooting ranging from identifying to offering solutions
Updating design and code for speed, scale, and feedback
Basic skills a React JS Developer must have:
They should possess broad knowledge of algorithms, mathematics, and data structures.
Adeptness in Git and version control
Experience with working on HTML, JavaScript, Graph QL, Rest APIs, CSS-in-JS libraries make it simpler to obtain a job
Effectual communication skills to make sure the developer can comprehend the requirement and suggest the solutions.
Better to have some experience in Graphql and some of the cloud technology such as AWS or Azure
What factors affect the salary of React developers in India?
Experience and skills
Location
Recruiters
i. Experience and skills:
Based on skills and experience, the salary for a ReactJS developer ranges from INR 4 lac/year to INR 17 lac/year. The more you are adept with all aspects of ReactJS, the more are the chances to get hired for a high-paying job role. While gaining experience, the candidate learns various UI practices that equip them with good decision-making skills. This skill will lay a prominent impact on the way the business operates.
ii. Location:
The annual React.JS Developer salary and the number of job opportunities in India are found highest in cities like Hyderabad, Bangalore, Mumbai, and New Delhi. Usually, the salary for a React.JS developer is higher in Hyderabad and Bangalore compared to other cities. This is because these two cities are considered the tech industry hub of India.
Location does not matter that much because recent situations such as COVID-19 affected everyone a lot, including software industries where everyone has to work from home (WFH), hence, many of the tech companies are hiring candidates remotely and also offering permanent work from home jobs.
iii. Recruiters:
Some of the famous companies that hire web developers and React developers are:
Accenture
Amazon
Directi
Tata Consultancy Service (TCS)
Cognizant
Infotech
LTI
PWC
Deloitte
It is inferred that product-based companies like Amazon, Directi, and many of the product-based startups including Ola, Uber, Yulu, etc. are much liable to pay a high salary compared to popular service-based companies like Infosys, TCS, etc.
Concluding Note:
The world has seen an enormous rise in the growth of various frontend web technologies such as Angular, React, and VueJs which includes web applications, websites, and mobile-based applications. Many giants of enterprise companies are aggressively want to update or have the latest features to their existing apps as well as build new apps from the scratch.
And ReactJS is one of the growing technology to make native apps that run on both iOS and Android, hence, becoming a React.JS developer is a wonderful choice to advance in this career and grab a decent-paying salary. With the right skill set and enough experience, a candidate can effectively climb the ladder of success as a React.JS developer.
Take our free skill tests to evaluate your skill!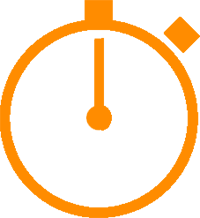 In less than 5 minutes, with our skill test, you can identify your knowledge gaps and strengths.