Node.js development with Visual Studio
It's a great news for Visual Studio lovers that they can do Node.js development with their favorite IDE. This can be possible with the help of open-source plug-in NTVS supported by Microsoft and the community. NTVS is constantly working to improve the Node.js experience in Visual Studio. You can download it for Visual Studio 2012, 2013 from the link NTVS 1.0 for VS
NTVS supports editing, IntelliSense, cross platform and remote debugging (while running the server on Windows/MacOS/Linux), profiling, npm integration, TypeScript, Interactive Window (REPL), Unit Testing and much more. It also provides visual studio project templates to start development with visual studio quickly and create and deploy websites to Microsoft Azure App Service (Azure Websites) or Cloud Services.
Node.js Project Template
Node.js Intellisense
Node.js Cloud integration with Visual Studio

What do you think?
I hope you will enjoy this plug-in while node.js development with visual studio. I would like to have feedback from my blog readers. Your valuable feedback, question, or comments about this article are always welcome.
Take our free skill tests to evaluate your skill!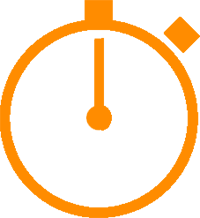 In less than 5 minutes, with our skill test, you can identify your knowledge gaps and strengths.