Angular Developer Salary
Shailendra Chauhan
When it comes to front-end web designs, one of the best technologies that prove to be handy is Angular. Suggested from the name, it is a JavaScript framework designed by Google to develop efficient single-page applications, on the front end. This framework is built on TypeScript which is a superset to JavaScript. Moreover, software developers can use Angular for developing mobile apps or native web apps quite easily. No need to use other platforms.
An Angular developer should be acquainted with HTML and CSS. Due to their broad knowledge of HTML vocabulary through the Angular library, they can better beat their counterparts. When you undergo Angular Training, you do not just become an expert at this framework but you also unlock opportunities for admirable salary in the corresponding job roles. Now let's be familiar with the salary of an Angular developer:
Salary of an Angular Developer in India
With great advancements going on in the technological field and due to cutthroat competition between various tech giants, every company aspires to have an optimized and well-organized web application. The admirable salary of Angular developers is because there is a great demand for the same in different companies in India as well as abroad.
The salary range for an Angular developer in India is INR 1.5 lac to 9.5 lac per year. The average annual salary is INR 4.1 lac. Generally, this salary estimate is based on the observation of average salaries received by most Angular developers.
When it comes to worldwide, the Angular developer's average salary in the US, Western Europe, Australia, and Israel is the most. At the global level, it is found that an entry-level Angular developer makes $97,500 per year on average. The mid-level Angular developers earn $112,000 whereas the senior experts earn approx. $139,000.
In India, there are 5700+ job offers available for the position of Angular developer. You can carefully research and find out the most suitable job as an Angular developer in a specific location. With the right skill set, you can land a decent-paying job role. If you are confused about how to become angular developer then you first need to clear that confusion after which you can unlock your path for a job in this position.
Factors determining the salary of an Angular developer:
The final salary of an Angular developer is dependent on various factors. The 3 key factors are listed below:
Location
Experience
Company
i. Location:
Location significantly influences the final salary of an Angular developer. It is one of the decisive factors to consider. Angular developers can obtain higher salaries in megacities of India. Three key locations in India that promise a decent salary for an Angular developer are Bangalore, Delhi, and Hyderabad.
Bangalore is the IT hub of India which provides a median salary of INR 5,40,000 per year. This figure is higher than the average salary overall. Moreover, this salary figure includes the profit-sharing and bonus.
Delhi, the capital city of Delhi nearly offers the same range as the average salary overall. This salary figure includes a bonus.
In the last decade, Hyderabad turned out to be an IT hub in India. It offers a little higher than the average salary for Angular developers.
ii. Experience:
The undeniable fact is the more experience an individual possesses in a particular field, the higher would be his/her salary. The experience demonstrates an individual's capability to deliver work as per expectations, within the stipulated timeframe. So, experience lays a direct impact on the salary one can expect.
An Angular developer with little to no experience can expect approx. INR 3,00,000 per year. As his/her experience grows, the salaries keep on increasing. Having obtained 1-4 years of experience in this field, he can earn an average salary of INR 4,50,000 per year. Moreover, an Angular developer who constantly learns and upgrades his/her skills can earn INR 8,50,000 per year with 5-9 years of experience.
The salary growth will depend on your years of experience and the existing demand in the market. If an Angular developer holds more than 9 years of experience then it means that he/she is now a master at the Angular framework and related technologies. So, he can negotiate salaries in the range of INR 1,500,000 to 2,000,000. Such a high salary figure demands that you should constantly upgrade your skills and keep updated with the latest technologies in the market. When you thoroughly Learn Angular Step by Step and properly follow the Angular Tutorial, you can gradually reach the desired salary expectation.
iii. Company:
Usually, bigger brands who intend to create a lasting impression on their users pay a higher salary compared to smaller brands and companies. Well-established companies and the brand never compromise on front-end designs. They intend to position themselves as unique and create fun, interactive, appealing UIs. Companies like Tata, Microsoft, L&T are expected to offer higher salaries to Angular developers. Also, product-based e-commerce companies like Amazon offer higher salaries. Based on your experience and skills, you can approach reputed companies for obtaining a job as an Angular developer with a higher salary. You can prepare for the Angular interview Questions to effectively crack their interview exams.
The question may arise as to what are the responsibilities of an Angular developer. The below section highlights the same:
Responsibilities of Angular Developers:
Angular is a front-end framework, so Angular developers focus on creating dynamic, interactive, dynamic, and scalable applications. The front-end is all about how the user interrelates with a service. On the other hand, the back end decides the business logic of an application.
The role of an Angular developer may include the development of product analysis tasks, taking complex and crucial design decisions related to front-end applications, and organizing a performance test. Also, an Angular developer is expected to work with the back-end developers to assimilate the front-end logic as well as data from different back-end services and servers. The development of an Angular application can vary from creating simple portfolio websites to large-scale, native applications. When you enroll for angular js training in Hyderabad, you can better know what responsibilities an Angular developer may have.
Concluding Note:
Angular is a preferred and widely used framework. Since it comes with a steep learning curve, things may seem complex when you are just starting. With the right skills, experience, and knowledge in Angular development, you can get a decent-paying salary.
Take our free skill tests to evaluate your skill!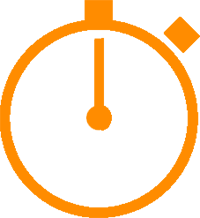 In less than 5 minutes, with our skill test, you can identify your knowledge gaps and strengths.