Angular Developer Salary in India For Freshers & Experienced [2022]
Girdhar Gopal Singh
Introduction:
Your website gets more visitors if it is interactive and appealing. The overall look and feel of a website can fascinate the user who wishes to explore further. This is the reason why the front-end of a website needs utmost attention to detail. One of the most prevalent technologies that designers utilize to provoke their front-end design is Angular.
Suggested from the name, Angular is a JavaScript framework, developed by Google. It is primarily created to develop efficient front-page single-page applications. Moreover, it is built over TypeScript which is a superset to JavaScript. When it comes to the development of mobile apps or native web in less time, software developers can implement the Angular framework in their projects. No need to fiddle around on diverse platforms.
An Angular developer is proficient in Angular technology. He/she is expected to know HTML and CSS. After undergoing a suitable Angular course, the candidate can be eligible to work as an Angular developer. However, the widespread knowledge of HTML terms throughout the Angular library makes them stand out from their competitors. This edge also lays an influence on the final salaries. One of the most confusing questions for those software developers who are willing to work as Angular developers is what the salary is. The below sections highlight their salary for both freshers and experienced:
Angular Developer Salary in India:
In software development, every new concept or design needs to be implemented properly, and Angular presents a proper way. An Angular developer is expected to have thoroughly grown through Angular Tutorial. To secure a valuable job role in this domain with a praiseworthy salary, he/she must hold in-depth knowledge of Angular.
In India, the average salary of an Angular developer is 10-13 lac per year. This is an approximate figure and several factors contribute to the variation in the salary. One of the prominent factors influencing their salary figure is their experience. For example, entry-level Angular developers earn approx. INR 9.5 lac per year whereas the most experienced Angular developers earn approx. INR 20 lac per year.
Factors influencing the salary of the Angular Developer:
Here are the factors to keep in mind:
Skills

Experience

Location

Company
1. Skills:
The advancement of technology and digitalization gain acceleration with the progress of the digital era. Today many companies are on the lookout for Angular developers who are adroit with the Angular framework to benefit from the latest technological advancements. The competitive edge of Angular developers in the IT business is decided by their potential to master the below-discussed skills. They can practice Angular interview Questions answer them to enhance their skills.
i. JavaScript:
An adroit Angular developer owns a broad range of technical abilities. Generally, employers are looking for people with relevant skills because JavaScript is at the core of several other various frameworks. Consequently, it is imperative to learn JavaScript. Moreover, learning JavaScript is an excellent way to begin learning other frameworks.
Once you have successfully completed angular js training in Hyderabad, you will automatically learn Javascript. One thing to keep in mind is that learning Javascript core is not adequate. To attain a good job role with an admirable salary, Angular developers must be acquainted with React, NodeJS, RxJS, and many other JavaScript-related technologies. These technologies streamline online and mobile development.
ii. Proficiency in UI/UX:
To gain a decent payout as an Angular developer, you must have comprehensive expertise in web architecture, along with a key focus on HTML, CSS, and Bootstrap. Furthermore, an Angular developer should be acquainted with UI and UX principles.
iii. TypeScript Command:
Since Angular is entirely developed in the TypeScript-JavaScript superset, an Angular developer should be up to date with TypeScript. An Angular developer with this skill can emphasize accurate cording leading to fewer errors in mobile and web applications.
iv. Code analyzing ability:
Angular developers should have powerful code analysis ability and the capacity to deal with technical issues. Moreover, he/she should be able to identify and prevent problems at the earliest. The potential to generate high-quality code saves time and accelerates the development process.
| Angular 8 Tutorials - Learn Angular 8 Step By Step
2. Experience:
In any field, an individual with experience will always attain a higher salary compared to the one with less experience. In this industry too, experience is directly proportional to the salary. It is wrong to think that you have to Learn Angular and that is enough. Actually, you need to hone your skills in order to grow and keep increasing your salary.
With 1 to 4 years of experience, you can earn an average salary of approx. INR 4.5 lac per year as an Angular developer. With 5 to 9 years of experience, an Angular developer can earn approx. INR 8.5 lac per year. Usually, to obtain significant salary growth, you need to amass experience.
An Angular developer with over 9 years of experience implies that he/she has now mastered the Angular front-end design. So, such Angular developers can get salaries in the range of INR 15 lacs to INR 20 lacs. Don't forget that to get such a high salary, you need to continuously enhance your skills and stay up-to-date with the cutting-edge technologies in Angular.
| Is there any certification for Angular?
3. Location:
Throughout India, the salary of an Angular developer differs based on location. For example, the average salary of an Angular developer in Gurgaon is INR 8.6 lac per year, INR 7.6 lac in Bangalore, INR 6.1 lac in Hyderabad, INR 5.9 lac in Mumbai, etc. Experienced Angular developers in metro cities such as Bangalore, Chennai, and Gurgaon earn significantly more salaries than in cities like Delhi and Pune.
| What is the difference between Angular and React?
4. Company:
Renowned and well-established companies are looking for a skilled Angular developer. They intend to position such Angular developers as exceptional developers in their firm. Moreover, they want to create UIs which are interactive and fascinating to the user. Therefore, you can expect top companies like Microsoft, L&T, etc. to provide higher salaries to experienced and skilled Angular developers. The combination of appropriate location, skills, experience, and the company guarantees a bright future as an Angular developer.
Concluding Note:
The future for Angular developers is bright in India. With proper skills and enough experience, they can progress in various job roles as Angular developers and obtain admirable salaries.
Take our free skill tests to evaluate your skill!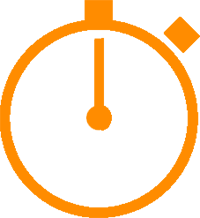 In less than 5 minutes, with our skill test, you can identify your knowledge gaps and strengths.