Is there any certification for Angular?
Manav Pandya
Angular is a well-known term nowadays amongst developers due to its adoption all around the globe, hence more and more people are connected to learning it by using different platforms like official documentation, video courses, articles, blogs, podcasts, and other ways too.
Is there any certification for Angular?
Angular is a well-known term nowadays amongst developers due to its adoption all around the globe, hence more and more people are connected to learning it by using different platforms like official documentation, video courses, articles, blogs, podcasts, and other ways too. As we know, Angular is a completely open-source web framework that was founded by Google so there is no direct connection with any institution that can control the overall development but yes if you have any ideas or suggestions then we can ask for help by requesting them directly.
Since many organization provides technical certification like Microsoft, they have plenty of certification exams conducted by their institution which shows that developer is seeking knowledge and applying their knowledge in a test and if they succeed in it then rewards are there as a form of certification. But sadly, Angular does not have any official certification because there is no direct authority of the ownership.
So where can we get certification?
As we discussed so far that there is no official way to get the certificate from Google, so what can we do to get rewards as a certificate? No worries, if you are willing to learn Angular then there are plenty of websites and portals that allow us to learn all the core and advanced concepts of Angular and get certified, Angular developers. Below is the curated list of websites that provide Angular certification Training.
DotNetTricks

Edureka

Simplilearn

Vskills

Edunextgen

Zeolearn
And many more are in a row to provide the training and after the completion of the training, the user will be entitled to get certification signed by the authorized person. There are plenty of websites that provide online learning content of the Angular which can be either paid or free, so before getting into the course, we must need go through the course content that how many topics or lessons they have prepared, its complete durations, exercise, quiz, source code and if you feel sure about it then you can go for it. Nowadays, in a fast-changing technology era, the organization does not have enough time to train their existing staff, so they consult a third-party consultation provider like Dotnettricks who can train the employees by providing hands-on projects and best practices at your doorstep.
How to learn Angular free?
Since many developers are newbies or just started their careers, it may possible that they may not afford the certification course charges, for that they can go to online websites like.
DotNetTricks

W3School

Edx

Codecademy

Lynda
That list can be huge because due to the demand for Angular in the market, more content is being generated like videos, articles, blogs, podcasts, and cheat sheets so that the free resources can be useful for the developer around the globe at no cost.
If you are a newbie and don't know from where to start then the best place is Angular official documentation which contains multiple categories, in-detail explanations, out-of-the-box live examples, and other notes which makes it the easiest platform to learn angular.
Why do we need certification?
We may have a question like what we need a professional technical certificate to prove our knowledge base. Nowadays, the certification has its value in the market that shows the candidate's potential while applying for the job, further studies, and to show the candidate's overall performance. As a developer, certification puts more value because the market demands the best candidate for their organization and the specific role, so to satisfy their technical requirement, a certificate plays an important role which puts you higher compared to other candidates.
Certification is just not limited to technical, now it's in every industry like finance, marketing, banking, accounting, project management, fleet management, and other well-known industries as well. Moreover, it realizes the maximum benefit from a wide range of expertise areas which may be theoretically or practically. In addition to the learning, all aspects of a particular type of career, while also providing the industry with a standard of assured excellence from these professionals. It efficiently integrates these career pursuits into one's particular work setting so that we get benefits.
Doing certification comes with various advantages like better career opportunities, inter-office promotions, showcase additional skill-set amongst others, having better salary growth, and other networking opportunities that open the doors for a better future.
Summary
In this guide, we have learned that what is the importance of certification, and how we can be certified in Angular by just following online lessons and exams followed by the online tests. Angular is still evolving and making tremendous progress in various aspects, so more and more websites are offering online certification, from that we can choose suitable Couse and can start learning Angular online, I hope this article justify the question, Keep reading.
Take our free skill tests to evaluate your skill!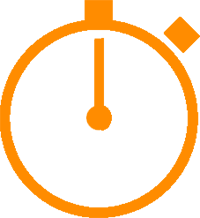 In less than 5 minutes, with our skill test, you can identify your knowledge gaps and strengths.