What is Angular Material Design and Why to use it?
Shailendra Chauhan
It is Google's new fancy UIs for the web. It is based on Google's Material Design. As per Google, "Material Design is a specification for a unified system of visual, motion, and interaction design that adapts across different devices. Our goal is to deliver a lean, lightweight set of AngularJS-native UI elements that implement the material design system for use in Angular SPAs."
Angular Material Design is an open source framework and you can use it for your's personal and commercial apps. There is no need to purchase the license of it to use it. It also has a strong community support by google which continuously developing it to make it more fruitful for us.
Why Angular Material Design
The aim of Material Design is to unify the user experience on the web, mobile and tablet devices. Actually, Angular Material Design is build with the help of AngularJS, Polymer (js library for creating Web Components i.e. custom HTML elements) and Ionic (an UI framework which is build to create hybrid mobile apps based on Html5). In this way, it's full with Angular, Polymer, and Ionic UI features. It will help you to create a rich, interactive and device-oriented UI for your Web app. Still, this is in an early preview stage but it promises a lot to make a modern device oriented Web app UI.
So if you are thinking to make an SPA with angular, definitely it will be the best choice for yours. It will help the developer to focus on the application BI implementation part, not on the UI part.
What do you think?
I hope you will have the better understanding of AngularJS Material Design. I would like to have feedback from my blog readers. Your valuable feedback, question, or comments about this article are always welcome.
Take our free skill tests to evaluate your skill!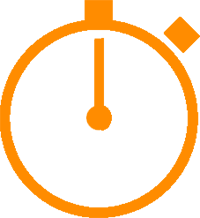 In less than 5 minutes, with our skill test, you can identify your knowledge gaps and strengths.