What it takes to be a successful AWS Cloud Professional?
Yash Pal Singh
Taking various webinars and online QA sessions, I often come across this question, How to start with AWS Solution Architect Training?
This particular piece of writing actually addresses those people's concerns, who may or may not be coming out of pure technology background. There could be people who are still trying to figure out which technology they should skill themselves up, someone just told them, "Hey, don't you aware of, AWS is the next big thing, you should learn this, it will give you a very rewarding career" OR there could be people who are carrying years of experience and they are trying to learn how to implement AWS in their current business setup.
What it takes to be an AWS Solution Architect
It needs a lot of effort to upskill on to AWS cloud or any other cloud platform as a matter of fact. It's not because it's a tough skill set to get into, but it requires you to leave all your inhibitions to work in certain segments of IT.
To get started you must have an idea of how a typical business runs starting from being a concept in your brain to serving end-users.
You may ask me how it will help you in getting prepared as a Solution Architect. If you haven't gone through my last article, AWS Solution Architect Associate: A Day in The Life of a Solution Architect, I would advise you to go through it first, before actually reading this article. The reason being, I have described there, what all business segments an AWS Solution Architect can get involved into, and not only involved, a Solution Architect is a person who actually contributes in taking some of the very important decisions in an organization on day to day basis.
Some of the typical business cycles and technologies you should be aware of, but don't worry even if you are not while getting trained on AWS Solution Architect Skill, you can ask your instructor to give a bird's eye overview of them:
Demand and supply chain

Website development cycle

Application development cycle

Software development cycle

An idea of UI/UX

System administration

DB administration

Network Administration

Scripting

Security, Identity, and access management
Feeling Intimidated? You need not to.
I know what are you thinking? You must be thinking that no one can get a working knowledge of all these at the same time, as these branches have their own dedicated teams to handle them.
I totally agree with you, but you need not go into the depth of any one of them, you just need to think about making your business model on the cloud as per the AWS recommended best practices that fall under their "Well-Architected Framework". In order to fulfill this requirement, you should at least have some idea what all above things are and how they work in tandem.
Most of the people not able to understand what AWS meant by a Well-Architected Framework, and they think that it is some general guideline which is not mandatory to follow up, which is a big mistake.
Any viable business model on the cloud has to be compliant with these guidelines. To understand this in a better way, let me tell you a little bit about AWS recommended Well-Architected Framework, when I said "little bit", what I mean is, it is not possible to cover this vast topic in one single article.
"The Pillars" of Well-Architected Framework, as termed by AWS are the following:
Operational Excellence

Security

Reliability

Performance efficiency

Cost optimization
If you are able to make a strategy based upon these five pillars of what AWS calls, Well-Architected Framework, you will be able to create applications that will be fault tolerant, redundant, highly available, showing least latency which is going to make your end user happy.
This is what an AWS Solution Architect actually does, they contribute in the organization by providing an environment, a platform, a design of IT resources, which not only meet all these recommended practices but more importantly contribute in a very significant manner to make your business in this Cloud Computing ERA a big success.
Don't be AFRAID of Challenge ahead, as it's worth taking
Don't be afraid, this is what my message to all those who are planning to get trained upon AWS. Though it sounds like a lot, don't forget, you must have covered a major part of all the above stuff in your CS/IT degree program or in your job already. The only challenge you could face is, how to see things working together, but let me tell you again, being an AWS Solution Architect is a highly rewarding experience both in terms of job satisfaction and also when it comes to monetary part.
I can tell you from my personal experience, this challenge is worth taking.
Take our free skill tests to evaluate your skill!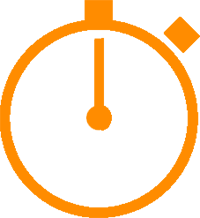 In less than 5 minutes, with our skill test, you can identify your knowledge gaps and strengths.