Azure administrator salary in India for Freshers and Experienced 2022
Girdhar Gopal Singh
Introduction:
In cloud computing, Microsoft Azure is currently one of the largest leaders alongside Google Cloud Platform and AWS. For businesses of all sizes, Azure is the favorite public cloud. What makes Azure a favorite one is the huge network of data centers and excellent security for private connections as well as storage solutions.
There are various roles in Azure and one of them is Azure Administrator. The demand for this job role is great and it is even increasing gradually. Plenty of companies in Fortune 500 rely on Microsoft Azure Administrator professionals to accomplish their various tasks. This is why the demand for the relevant job is high. Though Azure Developer professionals are high in demand, the Azure Administrator professionals too are in demand due to the exceptional skills they possess.
Skills an Azure Administrator possess for a good job role:
An Azure Administrator needs to have a decent grip on aspects like SQL databases, virtualization, backup and disaster recovery, etc. Moreover, Azure Administrators are expected to supervise the performance of Azure apps and services, carry out audits, and work on optimizing functionality. Their job role is significant across different technologies. They can work on installation, configuration, and monitoring everyday functions.
It is crucial to keep in mind that you should Learn Azure Step by step if you are aspiring for a decent job role as an Azure Administrator. Moreover, it is better to properly follow the azure certification path so you can be aware of all essential aspects of Azure. Consequently, you can confidently work in this job role.
What is the salary of Microsoft Azure Administration Professionals?
The most significant factor that draws individuals for a career in Azure system administration is the Azure administrator salary. This is because the candidate with appropriate skill sets is guaranteed with esteemed salary.
The average annual salary for an Azure Administrator is $100,000/year. It may range from $80,000/year to $125,000/year based on the skill of the professional. A junior-level Azure Administrator who possesses 0-3 years of experience can earn approx. $80,000/year. A mid-level Azure Administrator who possesses 4-7 years of experience can earn approx. $100,000/year. On the other hand, a senior-level Azure Administrator who possesses 8+ years of experience can earn approx. $125,000/year. These figures precisely depict a promising career as an Azure administrator job role.
In India, the average salary of an Azure Administrator is approximately INR 5,60,000/year. This figure is quite higher than the salary offered to the majority of other IT job profiles. The salary range in India for this job role is INR 3,33,000/year to INR 1,307,000/year. The question may arise on what's the highest and lowest salary for this job role in India.
Along with the salary figures, it is also vital to know which of the top companies are hiring for this role. Names of leading companies hiring for this role include Accenture, Capgemini, Wipro, Aptean, ICS Consultancy Services, and more.
What certification is needed for a decent salary as an Azure Administrator?
One thing to bear in mind is that you need to get a relevant Microsoft Azure Certification if you want to make sure you get the relevant Azure job role. It is vital to get the Azure administrator certification if you wish to work as an Azure Administrator. This certification authenticates that you own the skills to efficiently perform the job. Also, it verifies your ability to execute, monitor, and supervise Microsoft Azure solutions.
Out of various factors involved in your journey to getting an Azure Administrator job on the Azure platform is the Azure certification. The official Azure administrator certification is decisive for demonstrating your talents to potential clients and employers. Through this certification, you can show your dedication towards Azure system administration. Specifically, you obtain industry-level acknowledgment through the official azure certification, in addition to a boost in your salary. Keep in mind that you need to first clear the Azure fundamentals certification to move ahead for the Azure Administrator job role.
The question now arises that how to get the Administrator certification. Well, you must go for the Microsoft Certified Azure Administrator Associate certification exam (AZ-103). It serves as a starting point for your career in Azure administration. If you pick a suitable Azure Training In Hyderabad then you can better prepare for this exam and then get the certification.
If you properly prepare for the Azure interview Questions answer for this level then there are more odds of clearing the exam for this certification. You can anticipate getting exams questions on topics like compute, security management, storage, configuring virtual networks, deploying virtual machines, and managing Azure Active Directory.
Salary depends on role-specific skills:
It is also vital to go through the role-specific azure administrator skills. These skills are extremely significant to ensure alignment with the Azure administrator job role. Essentially, the role of Azure administrators is to employ, monitor, and supervise Microsoft Azure solutions and key services associated with computing, security, network, and storage. Therefore, the following section highlights certain specific skills that you have to emphasize for a career in Azure system administration.
Generally, the azure administrator's job description includes operating VMs on the cloud. Hence, your job role is ensured through expertise in the industry-leading hypervisor platforms like Microsoft Hyper-V.
For the virtualization of services, containers are the novel approach. Moreover, container orchestration platforms are essential for managing containers. Thus, you have to attain skills in Kubernetes and Docker if you want to ensure a successful career as an Azure administrator.
Azure administrators also require supervising storage solutions for the VM disks, user data, database files, and application data. Thus, they should learn how to use the explicit Microsoft tools for storage administration.
To work as an Azure Administrator, you should have skills for securing data against illicit access and backing up data. Moreover, it is important to make sure that data backups are perfect for restoration when required.
The job description also demands skills in networking. So, candidates must have complete knowledge of networking tasks and the full Azure networking stack.
Another important aspect to consider if you want to get a decent salary in this job role is the skill in configuration and deployment of virtual networks and the orchestration of routing paths, chiefly for hybrid cloud. Moreover, Azure administrators must hold expertise in the management of public as well as private IP addresses for VMs and the selected Azure resources.
Security is certainly an important facet of Azure. So, if you want to get an admirable salary as an Azure Administrator then you must have deep knowledge on how to use Microsoft's various security controls.
Concluding Note:
The career in Azure Administrator job role is certainly bright. With the appropriate skill sets and certification, you can certainly get an admirable salary as an Azure Administrator.
Take our free skill tests to evaluate your skill!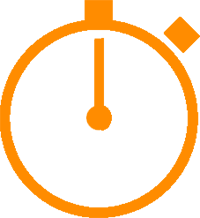 In less than 5 minutes, with our skill test, you can identify your knowledge gaps and strengths.