Azure developer salary in India
Among developers in the tech community, cloud computing has turned out the foremost choice. Microsoft Azure is highly prevalent when it comes to cloud computing. Azure developers are in high demand owing to their skills and need for the same in the organization. Get ready for 100% growth in your tech career! Our Microsoft Azure Certification guarantees you the skills you need for a salary hike, job placement, and interview success. Enroll today and watch your future soar! There are various reasons why you must choose this field. One of the key reasons to Learn Azure Step by step and become an Azure developer is it promises you an admirable salary. The present article is all about the salary of Azure developers but before that let's get a brief on who exactly an Azure Developer is:
Azure Developer:
Microsoft Azureis a public cloud computing service wherein different levels of application development undergo. An Azure Developer is a person who develops cloud-based applications utilizing the benefits of cloud architecture. Those developers who are adept in security, testing, development, and deployment, them a career in Azure development is one of the best choices.
The question may arise on why to become an Azure developer. Well, it is a judicious choice to upgrade your skill in a specific direction in which the current market demonstrates high potential for employment. For the same, a specific skill set is required. According to predictions, 80% of businesses will shift their workload to the cloud by 2025. Therefore, this career is a major one to consider. Now let's be familiar with what skills are required for an Azure developer to grab a praiseworthy salary.
Salary Range of an Azure Developer:
One of the most confusing yet appealing thought an Azure candidate may have is what the salary range is. In the US, the average salary of an Azure Developer is US$132,148/year. But for a beginner Azure developer, the salary is approx. US$97,000. As per the salary report of ZipRecruiter, an Azure Developer on average earns $131,838 per year.
In India, the salary range for an Azure developer is INR 7 to 25 lac/year. The freelance Azure Developers in the US can get an average rate of INR 850 to 1000 per hour.
Skills required for becoming an Azure Developer:
One thing essential to keep in mind is that transitioning to a new field takes exceptional effort and you need to devote time to learn necessary skills that meet the specified job responsibilities. When you enroll for Azure Training In Hyderabad, you can equip yourself with the necessary skills for the same. The Microsoft Azure Certification is essential to required for becoming an Azure developer. The certification course anticipates that the candidates have knowledge in some fundamental areas.
Here is the list of fundamental skillset included in the azure certification path to become an Azure developer:
A programming background, chiefly in languages like HTML, SQL, and JavaScript is preferred. This is because the job description usually involves working on app development.
Working knowledge of various Microsoft products like PowerShell, Office 365, etc. is expected because the apps are integrated with Azure.
Fundamental knowledge of Cloud Computing is a key requirement. The experience in AWS or Google Cloud will be sufficient if not in Azure.
Now let's get into the detail of what are the specific skillsets an Azure developer should have to attain a high-paying salary:
1. Optimization of resources:
Azure pricing is dependent on the utilization of its services. To cut down the costs, organizations migrate to the cloud. Therefore, a skilled Azure developer considers cost when using the resources given by the cloud.
2. Scripting environment:
To access the scripting environment, the Azure developers script them with the use of code. It leads to effortless recreation of the environment in the occurrences of disaster or upgrading the infrastructure.
3. Scalability of applications and data:
Both applications and data are needed to own flexibility. This is why Azure Developers should learn the proper way to scale them. The same will sum up better processing power, storage, modifications in usage and demand, etc.
4. Selection of services:
More than 90 odd services are presented by Azure to let developers get their apps launched and running. The Azure developers must be tech-savvy enough to learn what consumers want and be wary enough to enhance the business conduit.
Required Certifications:
Plenty of Azure Developer certification sare available to let you achieve an Azure Developer job quickly. When you achieve certification in any technology, it sets your profile apart from the rest of the professionals. With proper certification, you can demonstrate the necessary skills to further excel in this field. The same puts you apart from other candidates who have insufficient experience in cloud technology.
Microsoft too provides certifications for those willing to excel in Azure and willing to become an Azure Developer. A lot of companies offer in-house upskilling programs into the framework of which Azure developers can stay updated on their knowledge level. However, if the company does not use Azure or is not intending for the same in the coming future then the next recommended option can be to get certified from the third-party providers.
The Azure fundamentals certification serves as the foundational level certification if you want to become an Azure developer. Though not being compulsory, you must be equipped with the knowledge and skills imparted in this fundamental certification.
With Azure certification exams like AZ-103, AZ-203, AZ-300, and AZ-301, you can further excel in the Azure field. With these exams, you obtain practical experience in working on real-world projects in Azure. Also, it is better if you prepare for Azure interview Questions answer.
The Azure Developercertificationstest your capabilities for
Azure storage development
Azure cloud model development
Creating and deploying security features for cloud solutions
Creating cloud integration solutions
Azure PaaS and IaaS development
Development of cognitive services, IoT services, and Azure bot
Resolution and optimization of solutions
In addition to the aforementioned skills, the job role encompasses responsibilities like application's testing, developing, maintaining, and deploying them on Azure. Also, it includes responsibilities like partaking in every phase of development and possessing the ability to work alongside clients, cloud administrators, and cloud architects. It is better to attain certifications like Azure administrator certification and azure architect certification if you want a high-paying salary as an Azure developer.
Concluding Note:
The career as an Azure developer is bright provided you possess the appropriate skills and knowledge. Getting relevant certifications such as azure coursefrom Dot net tricks and learning all the required aspects is the key to get a decent salary.
Take our free skill tests to evaluate your skill!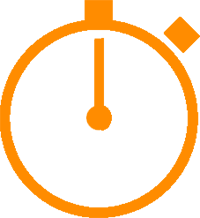 In less than 5 minutes, with our skill test, you can identify your knowledge gaps and strengths.