How much does Azure certification cost?
Girdhar Gopal Singh
Microsoft Azure is a highly acclaimed cloud-based platform that several businesses use globally to entirely update the way they provide their services and products to clients. Its tons of features prove to be a game-changer for a lot of businesses who intend to update their infrastructure into a more scalable and secure cloud environment. The azure training assists a lot to anyone willing to learn various aspects of cloud computing. Moreover, it offers you the freedom to build, deal with and deploy applications on an enormous and global network.
Any business benefits from a range of cloud services that include computing, storage, analytics, and networking. Microsoft Azure has smoothened the way for enterprises and individuals to get familiar with the cloud platforms with diverse role-based Microsoft Azure certification and training courses.
Azure Certifications with a cost:
There are in total 5 Azure certifications categorized in three levels i.e. Fundamental, Associate, and Expert. Let's get into the detail of each level of this certification along with its cost:
Fundamentals certifications:
In this level of certification, you will obtain Azure Fundamentals certification. The cost for the same is $99.
Associate certifications:
In this level of certification, you have 2 choices:
Azure Administrator Certification

Azure Developer Certification
The cost for each certification is $165.
Expert certifications:
There are 2 choices for expert-level certification, they are:
Azure Solutions Architect Expert

Azure DevOps Engineer Expert
For each of these, there will be cost involved for either 2 or 3 exams at a price of $330 to $495.
Now let's get into the description of each of this level:
What is Microsoft Azure Fundamentals Certification Training?
This level of certification is designed for individuals who are just commencing their careers on the Microsoft Azure technology. It is also recommended for those individuals holding 1-2 years of experience in the field of cloud computing. Those professionals who are aspiring to shift their career towards the Microsoft Azure platform can definitely try this training. The included Azure interview Questions and answers will guide you thoroughly on all fundamental aspects.
What is Microsoft Azure Associate Level Certification?
The finest trait of this level of certification is it is targeted at professionals who hold some experience like 2-3 years in related technologies. The corresponding certification training confirms a candidate's interest and expertise in learning Azure technologies. The azure tutorial included in this training efficiently guides on the essentials skills you will need to excel in your career.
Those candidates who have already been familiar with fundamental certification can try the associate level certification. Also, those professionals willing to alter their career path, can start with the fundamental level and then shift to the associate level training.
What is Microsoft Azure Expert Level Certification?
It is perfect for professionals possessing rich experience i.e. around 3-5 years working with Azure technologies. The Associate level of certification is the prerequisite for most exams involved in this expert level. It is recommended to first go for the Associate Level certifications and then opt for this level of training.
The Azure training in Hyderabad is famous when you want to learn all the essential aspects at all certification levels. The corresponding certifications are the ones helping you to progress in your career. Furthermore, they demonstrate your capability to employ cloud transformations in your organization.
Once you get familiar with the certification level, it's now time to know the Azure certifications path:
Azure Certifications Path:
The complete Azure training demands you to follow the azure learning path. Once you learn Azure step by step and pass the corresponding exams, you can excel in your career. The following Azure certification exams are the prime ones in the Azure certification path:
Microsoft Azure Fundamentals Training:
The AZ-900 Microsoft Azure Fundamental Certification imparts you with knowledge on the key principles of cloud computing. It also guides on how these principles are executed in Microsoft Azure. You will learn about Azure services, privacy security, compliance, and support.
Microsoft Azure Architect Training:
This training makes you an expert Azure Solutions Architect certification through the AZ-300 exam. Through its learning path, you can thoroughly know how to implement and configure infrastructure, create and deploy apps, and implementation of workloads and security.
Microsoft Azure Developer Associate Training:
In this training, the Azure Developer Certified Associate exams like AZ-203, AZ-200, and AZ-201 are involved. They validate the candidates' ability to choose, develop, and deploy Azure cloud technology solutions.
Microsoft Certified Azure Administrator Associate:
With the Microsoft Certified Azure Administrator Associate training course, you can be a part of the Azure revolution. The exams involved are AZ-103 and AZ-104. These exams are highly suitable for professionals willing to be successful Azure Administrators.
Is Microsoft Azure Certification worth the money?
Surely, when you get certified in Microsoft Azure, the skills you acquire boost the odds of getting hired. Compared to the skills offered in the corresponding certification, the price seems reasonable. Within less time, you become an expert in the relevant Azure technologies. All you need is commitment and effort to properly learn the courses. With the increase in demand for the Microsoft Azure certification, there is a significant rise in job prospects in recent years.
Advantages of Microsoft Azure Certification Training:
When you glance at its advantages, you will surely value the cost for the corresponding certification. Let's look at the advantages:

Get qualified in a cloud platform which is inevitable to learn in today's market. This is since Microsoft Azure is popular as one of the prominent cloud solutions providers.

The Microsoft Azure certification training lets you stand out from non-certified competitors.

With enough knowledge on its certification training, it becomes simple for businesses to migrate from physical and hybrid to full cloud-based platforms.

It offers a great chance to earn higher remuneration globally across different industry sectors.

There is a rising demand for qualified Artificial Intelligence (AI) engineers. The Microsoft Azure Certification training in expert levels facilitates you with enough knowledge on AI.

The learning course acquaints you with all the latest trends in the industry.
Take our free skill tests to evaluate your skill!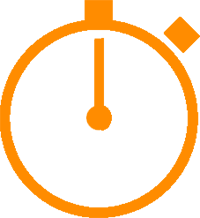 In less than 5 minutes, with our skill test, you can identify your knowledge gaps and strengths.