Convert string to xml and xml to string using javascript
Sometimes we need to parse xml into string and string into xml. Different browsers parse xml to string and vice-versa in different ways. Here, I am sharing cross browser compatible methods to parse xml.
Parse XML to String
 

<script type="text/javascript" language="javascript">
function XMLToString(oXML)

{
 //code for IE
 if (window.ActiveXObject) {
 var oString = oXML.xml; return oString;
 } 
 // code for Chrome, Safari, Firefox, Opera, etc.
 else {
 return (new XMLSerializer()).serializeToString(oXML);
 }
 }

</script> 
Parse String to XML
 <script type="text/javascript" language="javascript">
function StringToXML(oString) {
 //code for IE
 if (window.ActiveXObject) { 
 var oXML = new ActiveXObject("Microsoft.XMLDOM"); oXML.loadXML(oString);
 return oXML;
 }
 // code for Chrome, Safari, Firefox, Opera, etc. 
 else {
 return (new DOMParser()).parseFromString(oString, "text/xml");
 }
}
</script> 
Take our free skill tests to evaluate your skill!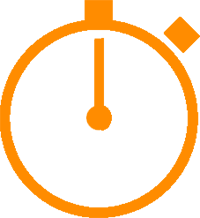 In less than 5 minutes, with our skill test, you can identify your knowledge gaps and strengths.