What is PhoneGap and Why to use it?
PhoneGap is a free and open source framework, developed by Nitobi and purchased by Adobe in 2011. It is based on the open source Apache Cordova project, developed by Adobe. PhoneGap allows you to develop applications for your mobile devices by using standard web technologies such as HTML5, CSS3, and JavaScript instead of using device-specific languages such as Objective-C for iOS, Java for Andriod and C# for Windows phone devices.
The apps developed using PhoneGap are Hybrid apps that provide advantages of both – native and web apps. Also, PhoneGap supports iOS, Google, Android, HPwebOS, Windows Mobile, Symbian and Blackberry Operating Systems.
Why PhoneGap?
PhoneGap allow you to develop cross-platform mobile Apps by avoiding each mobile platform native development language. PhoneGap applications are executed within a wrapper targeted to each platform. This wrapper wrap up standard web technologies such as HTML, CSS and JavaScript and extends the features of HTML and Java script to work with the device. PhoneGap allows you to access mobile native features and functionality such as Contacts, Calendar, Camera and Notification etc. by using Apache Cordova.
In this way the resulting apps are hybrid apps i.e. they are neither truly native nor purely web-based, since they are developed by using standard web technologies like as web application and also capable to access mobile native features like as native apps.
Apache Cordova
Apache Cordova a free and open source platform, developed by Adobe System for building native mobile applications using HTML, CSS and JavaScript. Typically it is a set of device APIs that allows you to access native device function such as the camera or accelerometer from JavaScript. It is available for the following platforms: iOS, Android, Blackberry, Windows Phone, Palm WebOS, Bada, and Symbian. It is used with PhoneGap to access mobile native functions.
Advantage of PhoneGap
Reduced development cost.

Easy for web developers since it uses HTML5, CSS and JavaScript skills versus objective-C, Java and C# etc.

Single code base for all platforms iOS, Android, Blackberry, Windows Phone, Bada, and Symbian.

You can take advantage of distribution and integrated payment via the Apple app store or Google app store or Windows app store etc.
Disadvantage of PhoneGap
Poor performance as compared to Native Apps

If your app is graphically intense, i.e. a game.

Caching or leveraging some 3rd party solutions may be implemented with native graphics

For the most part a native app is much faster/smoother than mobile web app

Lack of pre-built UI

Lack of pre-built UI widgets, transitions, standard controls, etc.

Your development time can be longer, especially if you want a well-looking app with a native look & feel.
When to use PhoneGap?
PhoneGap is a cross-platform mobile development framework based on HTML5, JavaScript and CSS.

PhoneGap is useful for building Mobile apps that do not use the native features of phone extensively.

It develop a single app deployed for many OS.

When extensive usage of phone features is needed, then native app development is recommended.
What do you think?
I hope you will have a better understanding of PhoneGap. I would like to have feedback from my blog readers. Your valuable feedback, question, or comments about this article are always welcome.
Share Article
Take our free skill tests to evaluate your skill!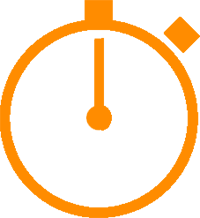 In less than 5 minutes, with our skill test, you can identify your knowledge gaps and strengths.