How to Upload Code to TFS Cloud Repository by Visual Studio
Shailendra Chauhan
You can only check-In or upload your code into the TFS cloud repository using Visual Studio or Eclipse. You can also manage work items and bugs using Visual Studio. Online TFS would store your source code and work items in the cloud.
A free plan for up to 5 users is now available. For uploading code into your repository on TFS follows the steps as shown below-
Step 1 : Open Visual Studio
Step 2 : Select Team Project
Step 3 : Connect to TFS - Using Your TFS Account URL and Credential
Step 4 : Map Your Local Team Project Directory to TFS Directory
Step 5 : Add Items to Local Team Project Directory
Step 6 : Check-In Pending Changes to TFS Repository
Step 7 : Changes Chek-In Successfully
Step 8 : Check Changes in Online TFS Repository
Step 9 : Check Changes in Local Mapped TFS Repository
Note
You can only add code into the TFS cloud using Visual Studio or Eclipse. Without using Visual Studio or Eclipse you cannot add code to your online TFS repository.

Now, You can sign up for the Free Plan of TFS and start using the service for free even with 5 Team Members.

You can only upload code to cloud TFS by using Visual Studio 2013 and 2012.
What do you think?
I hope you will enjoy the tips while using TFS. I would like to have feedback from my blog readers. Your valuable feedback, question, or comments about this article are always welcome.
Take our free skill tests to evaluate your skill!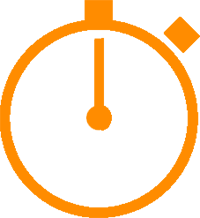 In less than 5 minutes, with our skill test, you can identify your knowledge gaps and strengths.