Enable Ionic Intellisense support in Visual Studio 2013
Shailendra Chauhan
Visual studio provides you IntelliSense support for various programming languages and scripts. It helps a lot while programming with Visual Studio IDE. By default Visual Studio doesn't provide us the Ionic IntelliSense support. I did some googling over the net and found a useful resource which helps you to enable IntelliSense in visual studio.
Download resource to support Ionic Intellisense in Visual Studio 2013
The link for enabling intellisense in visual studio is as: https://github.com/kaimu/ionic-vs2013-intellisense. Follow the instructions as given in above link and restart your visual studio. Now you can see your visual studio IDE with ionic intellisense support as given below:
Note
Before replacing html.xsd file from location C:\Program Files (x86)\Microsoft Visual Studio 12.0\Common7\IDE\CommonExtensions\Microsoft\Web\Schemas\1033\HTML\ make a copy of the original file, especially when you are using it with Visual Studio version other than Visual Studio 2013 Update 3 RC.

You can also customize the html.xsd file yourself for better support.
What do you think?
I hope you will enjoy this trick while programming with Visual Studio. I would like to have feedback from my blog readers. Your valuable feedback, question, or comments about this article are always welcome.
Take our free skill tests to evaluate your skill!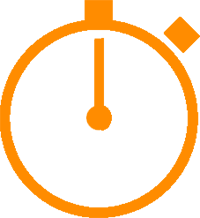 In less than 5 minutes, with our skill test, you can identify your knowledge gaps and strengths.