A Glimpse into Windows apps and Windows Store
Shailendra Chauhan
Microsoft has been introduced Windows 8 with a variety of features and new application development framework. Now you can purchase the latest windows apps, games and software from Windows store for your Windows 8 machine. You can also make your own windows apps, store it to windows store and sale it across the world.
What is Windows Apps ?
A Windows app is a new type of application that can be developed by using various technologies like C#, Visual Basic, Xaml, Html5, CSS, Javascript and C++, DirectX etc. You can develop windows apps by using Visual Studio 2012 and Windows8. More over windows apps runs only Windows 8 devices. Windows apps are not supported by previous version of windows like WIndows Server 2012, Windows Server 2008, Windows 7, Vista etc.
Note
Windows Store app development is only supported on Windows 8 version.

You can not develop Windows Store apps on previous version of windows like Windows 7, Vista, Windows Server 2012, Windows Server 2008 etc.
What are tools for Windows Apps Development ?
For developing Windows apps, you should have Windows 8 or Windows RT on your machine and some developer tools like Visual Studio as listed below.
Windows 8 and Windows RT

Visual Studio 2012 with Blend or Visual Studio Express 2012 for Windows 8
What is Windows Store ?
The Windows Store was officially announced on Oct. 25, 2012 at a massive event in New York City and support 37 languages. This is similar to the Apple App Store, where apps are offered for sale. Windows store is a platform that offers a variety of apps, software, games etc. for download. You can also store your windows apps to windows store and can sale it or purchase the apps you like most.
What is Windows Apps Developers license ?
For storing your Windows apps into the Windows store, you need to have a developer license. fortunately, developer licenses are free and you can have more than one license if you have a Microsoft account. You don't need to have a Store account to get a developer license. By default, you have to renewed your developer license after every 30 days. For more help refer the link How to Get Developer License for Windows 8 App Development.
What do you think?
I hope the above listed information will help you to develop your windows apps. I would like to have feedback from my blog readers. Your valuable feedback, question, or comments about this article are always welcome.
Take our free skill tests to evaluate your skill!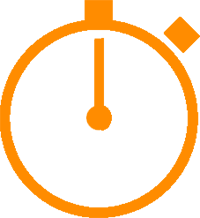 In less than 5 minutes, with our skill test, you can identify your knowledge gaps and strengths.